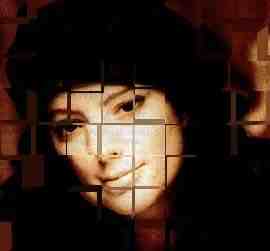 The Songs of Sarah McLachlan: Easy Guitar With Notes & Tab
Easy arrangements of 18 of this superstarÕs best: Adia ¥ Angel ¥ Building a Mystery ¥ Circle ¥ Do What You Have to Do ¥ Drawn to the Rhythm ¥ Elsewhere ¥ Good Enough ¥ Hold On ¥ I Love You ¥ Ice ¥ Ice Cream ¥ Mary ¥ Plenty ¥ Possession ¥ Sweet Surrender ¥ Wait ¥ Witness. Includes tab.
Mirrorball
Grafted from McLachlan's supremely satisfying 1998 performances, Mirrorball is drawn almost equally from the multiplatinum Surfacing and its superior predecessor, Fumbling Towards Ecstasy.
(Included also is the lovely, hard-to -come-by "I Will Remember You.") Live, a haunting ballad such as "Possession" becomes a fevered, aggressive bit of psychedelia. "Hold On" reveals new depths when performed behind the beat with morphing time signatures and driving piano. McLachlan's warmly expressive voice is still at the epicenter of her performances. She roams through these 14 songs with agile ease, riding the rails between singing for dramatic arena effect huskily growling, airily trilling--and knowing what to play down with her sensually controlled crooning (witness such gems as Fumbling's title song and "Good Enough"). Overall, McLachlan's vocals match the heavily percussive intensity of her band and the build of her backing vocalists, producing a more spacious sound than the precise pitch rendered on her studio recordings. Paige La Grone
Sarah McLachlan
Features authentic chords, strum patterns, melody and lyrics for 20 top songs in their original keys from this superstar singer-songwriter: Adia ¥ Angel ¥ Building a Mystery ¥ Circle ¥ Do What You Have to Do ¥ Drawn to the Rhythm ¥ Elsewhere ¥ Good Enough ¥ Hold On ¥ I Love You ¥ I Will Remember You ¥ Ice Cream ¥ Into the Fire ¥ Mary ¥ The Path of Thorns (Terms) ¥ Plenty ¥ Possession ¥ Shelter ¥ Sweet urrender ¥ Vox.
Solo: Women Singer- Songwriters in Their Own Words by Marc Woodworth (Editor), Emma Dodge Hanson (Photo.)
Reading Solo is like sitting down with Sarah McLachlan, Jewel, Sheryl Crow or Ani DiFranco at a cafe and listening to her tell you who she really is over a cup of coffee.
Sarah McLachlan: "When I sang and played I'd get completely lost in what I was doing. During that time, I was no longer this stupid, useless little ten-year-old who didn't have any friends. I was someplace else, where none of that could touch me."
Plenty: A Collection of Sarah McLachlan's Favourite Recipes
by Jaime Laurita, Kharen Hill (Photo), SarahMcLachlan
Ravenous Sarah McLachlan fans will be happily sated by this sophisticated cookbook-cum-fan
letter. With Plenty: A Collection of Sarah McLachlan's Favourite Recipes, the Canadian musician reveals the inventive ways she copes with touring hardships: by taking refuge in Full of Grace Soufflé, Sweet Surrender Lobster and Grandma's Upside-Down Apple Tart, to name just a few.
From Lilith to Lilith Fair:
The Authorized Story
by Buffy Childerhose,
Sarah McLachlan
"The book champions the tour without being cloying, allowing McLachlan to respond to some of
the harsh criticism Lilith received from some members of the media."
"I'm all alone,I'm all alone," lamented Sarah McLachlan on "Sad Clown," a poor pitiful-me tune from 1988. That was 11 years, five albums, and a lifetime ago. Today McLachlan hardly seems sad, and certainly, in light of the incredible success of Lilith Fair, she's far from lonely. In the three years since Lilith began, McLachlan has witnessed her festival play to more than a million people, donated nearly $2 million to charity, and watched herself rise from a nationally loved Canadian hero to an international superstar. In defiance of all naysayers, Lilith Fair has continued to sell out stadiums all over North America, while McLachlan maintains a perpetual hold on the pop music charts.
Sarah McLachlan Collection
If you love Sarah, and then you'll love this songbook!
The songbook includes a short bio at the front, with several Sarah quotes, and descriptions of some
of the songs on Fumbling Towards Ecstasy.
You'll also find Sarah's artwork, handwritten lyrics to each song,
and a special full color, six page
photo section of Sarah in concert.
Sarah McLachlan: Surfacing by Hal Leonard (Editor)
The 10-song matching folio to this popular album by multi-Grammy winner Sarah McLachlan