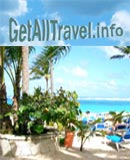 Victoria B.C. - The City of Gardens




There is Always Something Blooming in the City of Gardens

The B.C.'s romantic capital is located on the southern tip of gorgeous Vancouver Island, surounded by wild beauty of the Pacific Ocean and its coast.

Victoria is a major tourism destination seeing more than 3.65 million visitors a year and a cruise ship port where cruise liners stop at Ogden Point terminal. The city also receives economic benefits from its close proximity to Canadian Forces Base Esquimalt, the Canadian military's main Pacific naval base. Downtown Victoria also serves as Greater Victoria's regional downtown, where many night clubs, theatres, restaurants and pubs are clustered, and where much larger regional public events occur. In particular, Canada Day fireworks displays and Symphony Splash concerts draw tens of thousands of Greater Victorians and visitors to the downtown core.


Victoria is truly the City of Gardens. This beautiful town has mild climate, which resulted in an abundant array of gardens world renowned for their beauty. Victoria residents have special passion for gardening. The California Current's mild climate and unique west coast landscapes contributed together to spectacular gardens with individual charm and international acclaim.Tour one glorious garden after another and enjoy innumerable flower beds and hanging baskets that bloom year-round. Visit the Victoria's famous gardens and enjoy their individual charm:





Butchard Gardens

- No visit to Victoria is complete without seeing The Butchart Gardens

and its

22ha (55 acres) of wonderful floral display, special events all year long. Jennie Butchart began to shape this magnificent landscape in 1904. She established, in the style of the grand estates of the period, several distinct gardens to evoke a range of aesthetic experiences.





Victoria Butterfly Gardens

- Visit exotic orchids with hundreds of free flying butterflies, withness the entire life cycle of the buterfly, see carnivorous plant section, tropical plant sections. This is truly a photographer's paradise and one of Victoria's most popular attractions.

- The Italian Gardens, the Japanese Gardens and the Rose Gardens at Hatley Park, located on the grounds of Royal Roads University are open to the general public. Weddings are celebrated continuously here in the summer months. There are also approximately 600+ acres of old-growth forest with hiking and biking trails. Hatley Park is also home to Hatley Castle. Admission is by donation.



Glendale Gardens and Woodland

-

The non-profit Horticulture Centre of the Pacific Society (HCP), which was formed in 1979, operates Glendale Gardens & Woodland. The peaceful rural site includes: 103 acres of land leased from the provincial government and features demonstration gardens, a conservation park and facilities for private and community events. Facilities include: classroom, library, tearoom (limited hours), gift shop, greenhouses, a glasshouse and The Gathering Place, which facilitates weddings and events.



Abkhazi Garden

- The Abkhazi Garden is an exquisite heritage home and garden located in Victoria, British Columbia, a city known for its wonderful gardens. Prince and Princess Abkhazi began creating their garden in 1946. This was the year they married and settled in Victoria, after living separate lives touched by both privilege and tragedy. They immediately began to develop their one-acre property, and continued to maintain and improve the garden throughout their lives together.



Beacon Hill Park

- Beacon Hill Park is one of downtown Victoria's crown jewels. The 200 acres was officially established as a park in 1882, after being set aside in 1858 by James Douglas, governor of Vancouver Island. The park is beautifully landscaped and manicured with bridges, lakes and ponds, and an alpine and rock garden. It is home to numerous species of ducks, birds and wildlife.



Pacific Undersea Gardens

- Victoria's reputation as the "City of Gardens" extends beneath the tide-line! Visit home of the largest collection of local marine life to be found anywhere and come face to face with the excitement, the wonder, the magic and mystery of the underwater world.