Food Servings, Equivalents & Related Tips 7

Cooking is science and art at the same time. An important thing to learn is what to mix with what and how. If you have the knowledge, you will create better meals and will be free of obligation to slavishly follow the specific steps of particular recipes.

By varying the combinations you will be able to constantly create new dishes.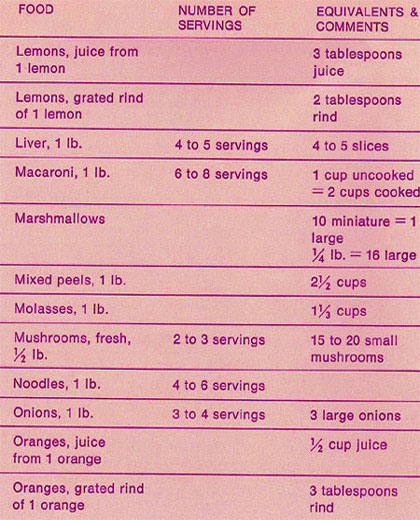 The Ultimate Healthy Eating Guide and Recipe Book that shows you secrets for Healthy Cooking Made Ultra Simple for Busy People Who Want to Lose Weight: * What to Eat
* When to Eat * How Much to Eat
* How to Simplify Shopping * How to Cook - even if you are super busy and you're not a fan of cooking * How to turn healthy recipes into delicious meals that reduce fat and help you lose weight

.

And No, It Doesn't Involve Dieting, Counting Calories, Low Carb or Low Fat Foods.



FACT - You will never get healthy or lose weight untill you learn the BASICS of healthy cooking.

And Guess What? It's Much Easier Than You Think!


Actually, the simplicity is what blows people away. You really don't have to be an Iron Chef to whip up super delicious and healthy meals! But you do need to know the basics cooking and the TRUTH about what the best foods are.

There is TONS of mis-information on 'healthy eating' in the media and most of it is nothing more than marketing materials from mega food corporations who have most people, doctors and dieticians, fooled into following a corporate eating plan that is literally making Americans fat, sick, depressed and diseased. It's like the blind leading the blind!

Some of the foods recommended in Healthy Urban Kitchen are totally opposite to what we have been led to believe are good for us! ORDER NOW