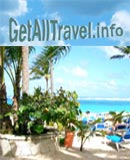 RAIL MODEL & DETAIL MANUFACTURERS

H
H&N Electronics Solder Flux - Solder Flux and Brazing Flux.
Herpa Miniature Models - Cars, trucks and accessories (O, HO & N gauge).
High-Rails - Model Railroad Roadbed Systems.
Hobby Gauge Electronics - Quality Electronics for Model Railroads
Hobby Stores Distributing - A wholesale distributor to the retail hobby industry.
H&R Trains
- model dealer, Florida.
Hornby - UK's scale model railways and accessories.