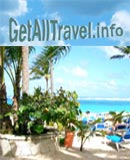 RAIL MODEL & DETAIL MANUFACTURERS
A B C D E F G H I J K L M N O P R S T U V W X Y Z
N
NOCH - NOCH Products Official Site
N Scale Kits - Manufacturer and distributor of American intermodal and flat freight cars; Southwell, Nottinghamsire, England, UK.
Nucomp Miniatures - Mobile home kits for both N scale and HO model train layouts.
NCE Corporation - DCC equipment for model trains.
Narrow Tracks
- For model trains, 2-foot gauge railroads, eastern logging railroads and eastern narrow gauge railroads, USA.