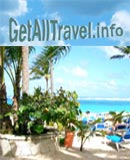 RAIL MODEL & DETAIL MANUFACTURERS

A B C D E F G H I J K L M N O P R S T U V W X Y Z
K
Kadee - HOn3 through G scale.
KAM Industries

- Model Train Software for the Digital RailroadTM
Kaslo Shops - Canadian models both N and HO scale.
KATO Precision Railroad Models - One of the leading manufacturers of precision railroad products for the modeling community.
Kookaburra Steam Engine Company - Totally Australian designed miniature steam engines.
Kamloops Junction Wood Products - Builder of wood store fronts, round houses, turn tables, water towers and various other wood structures for garden railways from Kamloops, British Columbia, Canada.
Kramer Products - White metal model train accessories and animated miniatures; West Mifflin, Pennsylvania, USA
Kohs & Company - O-Scale brass locomotives