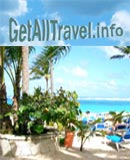 RAIL MODEL & DETAIL MANUFACTURERS



W
Walthers - List of model railroad manufacturers with information on the products that they produce as well as general delivery conditions. Newsletter with layout design, prototypes, tips & techniques, and more.
Wangrow Electronics - SystemOne digital command control.
Weaver Models - Home to over 19 styles of Ultra Line freight cars and numerous Ultra Line Locomotives.
Whistle Stop Fence Company - Whistle Stop Fence Co. home page
Williams Electric Trains - Provider of Quality 'O' Gauge trains.
Woodland Scenics - Complete layout, terrain and scenery systems for any model railroad.
Wagon and Carriage Works - UK gauge 1 models.