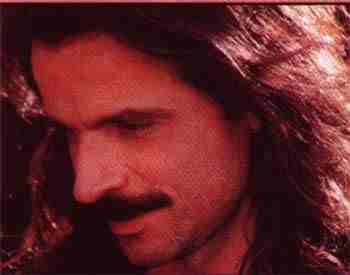 Whether you love pop, rock, easy listening or new age, odds are you've enjoyed the music of Yanni. Each of the tracks on our collection is a stunning reminder of why he is one of the best-selling instrumental artists around. Yanni's unique ability to touch the listener is reflected in his philosophy: "My goal is to connect with people emotionaly. I take life's experiences and translate them into music-music that hopefully creates an impact on the listener."
The Very Best of Yanni
Here's the scoop on this disc: it is a fine and satisfying survey of the years that Yanni spent while under contract to a record conglomerate, BMG. It evenly samples different stages of the keyboardist's work from 1986 to 1994 (his thunderous early phase and his romantic-icon period of the early 1990s) and attractively groups some of his most memorable works in a single package (though by shifting back and forth between eras, the pacing at times is uneven). For a Yanni newcomer, this is a good introductory sampler of a major and worthwhile New Age artist. Just realize this: Yanni had nothing to do with this compilation. Nor has he had any involvement with any of the additional five samplers the company has rushed to market since Yanni jumped to anothe label in 1997. --Terry Wood
In The Mirror
In 1997, when Yanni switched to a new record company, his old label rushed to release not one, not two, but three compilations of his old recordings, basically trying to capitalize on his popularity as hastily as it could. --Terry Wood
In My Time
Formally attired and seductively positioned, Yanni gazes out at you from the cover of this 1993 recording and--no description needed--tells you everything you need to know about the music that awaits inside. In My Time is a 49-minute album of piano-based works with a distinct neoclassical flavor that is targeted specifically to Yanni's large and faithful female following. --Terry Wood
If I Could Tell You - Yanni
A straightforward, keyboard-based studio recording with minimal accompaniment, If I Could Tell You finds Yanni exploring a pleasant though largely unexceptional middle ground--less overtly romantic than his early '90s bestsellers In My Time and Dare to Dream, nor as boldly expressive as his rousing early releases.
Live At The Acropolis
At his best, Yanni strikes incendiary sparks with the driving, celebratory quality of his music, and this production, culling some of the best audio moments from his much televised 1993 concert performance in Athens, is a most appealing showcase. Yanni can sometimes strike the sonic hammer as forcefully as a Greek god ("Santorini," "Keys to Imagination") and, on this album at least, gives even overtly romantic pieces ("One Man's Dream," "Swept Away") a warmly masculine flair. Beautifully arranged and recorded; a pleasure to experience. -T. Wood
Love Songs - Yanni
Love Songs takes nine of its 12 gentle selections from two of Yanni's quieter releases, Dare to Dream and the hushed piano intimacy of In My Time and its stately, neoclassical romanticism is more reminiscent of David Lanz than the ballad-like pop of Jim Brickman. For listeners in search of a non-jarring audio element to add to your evening of candlelight and massage oil, this is a worthy selection. If this strikes your fancy, seek out an overlooked 1984 solo piano gem from David Lanz, Nightfall. --Terry Wood
Dare To Dream
Yanni's "Dare to Dream", is a one of a kind album, possessing both power and strength with striking elegance and calmness.
Nightbird - Yanni
Tribute - Yanni
The album's title is Tribute, but it just as easily could be called Spectacle. Everything here is done on a grand scale, from its ambitious staging areas (the Taj Mahal and China's Forbidden City re-creations) to its large gathering of instrumentalists (more than two dozen) to the histrionics of two impassioned vocalists on a pair of the album's 11 tracks. --Terry Wood
Devotion: The Best
Of Yanni
For nine of this compilation's 15 tracks, Devotion dips into two of Yanni's quieter recordings, 1992's Dare to Dream and 1993's delicate In My Time. Those selections, intermingled with an assortment of the keyboardist's more dynamic works ("Santorini," the ubiquitous "Within Attraction"), create a generally satisfying survey of Yanni's first seven albums. (Niki Nana and Optimystique are not represented here, which is a plus.) The claim, as stated on the CD's packaging, that this is the best of Yanni is a stretch, but the package does offer a decent overview of his work, with a tilt toward his gentler side. "The End of August" and "Marching Season" are presented as performed in concert at the Acropolis. --Terry Wood
In Celebration of Life
This 1991 compilation is essentially a companion piece to 1990's Reflections of Passion. Combined, these two worthwhile samplers offer listeners an inexpensive way to own the best of Yanni's first 4 recordings.
Reflections Of Passion
Reflections of Passion is the first of what has became a near-torrent of "best-of" collections and other repackagings involving Yanni's early work.
Niki Nana