Everything Pokemon
What is Pokémon?
Originating in Japan as part of a video game created by Nintendo for its Game Boy system, Pokemon (pronounced POH-kay-mahn) is the American name for 150 cartoon characters that each have their own power and personality.
Their phenomenal success in Japan--where they're called Pocket Monsters--has come to America with Pokemon products such as a television show, a movie, trading cards, dolls, books, and more. Whether you play the video games or with the trading cards, the core of the Pokemon mission is summed up in its slogan:
"Gotta catch 'em all!"
You are challenged to become a Pokemon trainer, which means you train Pokemon for battle and trade them with other trainers in hopes of capturing more Pokemon and becoming a Pokemon master.

Featured Products:
Pokemon XD Gale of Darkness

Pokemon XD: Gale of Darkness brings you an all-new RPG in the expansive setting of Orre, where the Shadow Pokemon live. Darkness has fallen over this strange land, now that a legendary Pokemon called Lugia has been turned. Shadow Lugia is very powerful and can't be purified - exactly what the evil group called Cipher needs. They use Shadow Lugia to steal a cargo ship full of Shadow Pokemon. Now it's up to you and Eevee to Snag and Purify them all before it's too late. During your journey you will be helped by numerous friends, and fight against even more foes as you race against time to secure the safety of those Pokemon!

Pokemon EX Series Collector's Tin

Great product for Pokemon cards collector. A valuable gift for any Pokemon fan! It helps kids keep their cards organized and out of way.

Good for parents also, just think all the cards in one nice tin!

3 1/2" Pokemon #04 Charmander vs. #113 Chansey Plush Doll 2-Pack

Buy this unique and very economical gift and please every Pokemon fan on your list!


Art Poster Metal Framed Print -
Pokemon Heroes Poster

High quality framed art work Size: 17 X 11. Artist: unknown. This Pokemon Heroes Poster is framed using a Black metal frame with no matte, and is made with high quality poster paper. Excellent present for Pokemon collector, made for years of enjoyment.
Note: This item is not available for express shipping.

[Pokemon Posters] [Pokemon Apparel] [Pokemon Miscellaneous]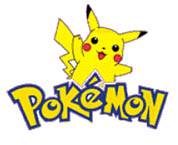 Game Guides
Pokemon Yellow: Prima's Official
Strategy Guide
Are you ready for the ultimate Pokémon experience?
Maps for every area; Tips to find and catch all 150 Pokémon In-depth walkthroughs of every area; Detailed stats for every Pokémon; Complete machine & ability descriptions Covers Red, Blue, and Yellow versions! Order Now!!!
*
Pokemon Ruby & Sapphire: Prima's Official Strategy Guide
Defeat Team Aqua and Team Magma!
Tips for winning the Pokémon Contests; Locations to all Secret Bases and Battle Towers; Thorough Pokédex, featuring Ruby and Sapphire Pokémon, with locations, statistics, and skills; Strategy to win all 2-on-2 battles and beat all enemy Pokémon Trainers; Walkthrough of the vast new Pokémon world, including all cities, towns, streets, and dungeons and more... Order Now!!!
*
Pokemon Gold, Silver, and Crystal: Prima's Official Strategy Guide
This guide have information on how to use the game, all of the items you can get in the game, detailed information on pokemon, info on breeding pokemon, etc.
More Pokemon Guides