POKEMON BOOK STORE 2



Selection of great Pokemon books and the Pokeman fun that today's child wants, and more. It will encourage and motivate your child to read.

Featured Pokemon Books:
Pokemon Adventures,Volume1: Desperado Pikachu

This is THE book for you! Not only is the story practically ripped straight from the game, but it's also got those little touches to make it completely unique and original. It features an awesome story, incredible charcters, wonderful art, and it's one of those rare mangas that's appropriate for anybody! Check this out today! Order Now!!!

Pokemon Adventures: Legendary Pokemon, Vol. 2

Team Rocket is out to get Green, and the heroes rush to her defense. But when they find out their new ally has stolen something valuable from Team Rocket, they must teach her why a true Pokemon trainer doesn't steal - even from bad guys. Next, Erika sends Red out to find Eevee. Red's got some new high-tech devices thanks to Bill, Professor Oak's rival, but will they protect him from the angry Nidoking he encounters? Order Now!!!

Mysterious Mew (Pokemon Adventures, Vol 1) by Hidenori Kusaka, Mato (Illustrator)

This story introduces the trainer, Pokmon expert Professor Oak, his nephew, and others, who try to capture all the Pokmon to complete the collection - and win a series of duels against other Pokemon trainers. Reading level: Ages 9-12. Order Now!!!

The Art of Pokemon, the Movie: Mewtwo Strikes Back! - by The Pokemon Movie Animation Team

An epic adventure featuring the debut of Super Pokemon, whose powers rival those of the existing creatures. This book includes gorgeous color images from both the feature film and the short, Pikachu's Vacation, which will be shown with it. Order Now!!!

[Pokemon Posters] [ Pokemon Apparel] [Pokemon Miscellaneous]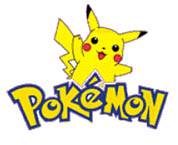 Great Guides
Official Nintendo Pokémon XD: Gale of Darkness Player's Guide by Nintendo Power
The only Official guide from the insiders at Nintendo. Complete strategy for the Nintendo GameCube game - Pokémon XD: Gale of Darkness Step Out of the Shadows! The criminal organization Cipher is using Shadow Pokémon to threaten the peace of Orre, and it's up to you to stop them! Complete Maps - You can never get lost with full-color, 3-D maps detailing every important location in Orre. PLUS! Complete Mt. Battle Trainer Info! From tips for snagging Shadow Pokémon to surefire battle strategies, the Official Nintendo Player's Guide has everything you need to thwart their evil plans!
*
Official Nintendo Pokémon Emerald Player's Guide
by Nintendo Power
What's a Pokémon trainer to do when Team Magma vies with Team Aqua to take over Hoenn? Pick up the Official Nintendo Player's Guide for Pokémon Emerald. It's a complete Trainer's Manual and Field Guide in one. Full-Color Maps: Navigate the cities and routes of Hoenn! Battle Strategies: Defeat every Gym Leader and become the champion of the new Battle Frontier! Complete strategy for the Game Boy Advance games ~ Pokémon Emerald Version