POKEMON BOOK STORE



Find out more about the Pokemon world and learn how to get the most out of your love of Pokemon from great books.

Featured Books:
The Official Pokemon Handbook: Collectors
by Maria S. Barbo

It's a perfect handbook for when you're looking for Pokemon that you would use to battle, looking at stats for the monsters, or just wanting to read it for no apparent reason, it's the perfect book for any kind of trainer. It also comes with a special pull-out poster which would be nice to have too.

Pokemon Adventures, Volume 2: Wanted Pikachu (Pokemon Adventures) (Paperback)
by Hidenori Kusaka, Mato (Illustrator)

The most popular Pokmon character - Pikachu - was the subject of the first Pokmon comic miniseries. In this story, the human trainer journeys to Pewter City, where a Pokmon is wanted for vandalism. Can our hero catch (as well as make friends with) the electrical Pikachu?

How to Draw Pokemon - by Tracey West

Grab your pencil. Pick up some paper. And get ready to tdraw the coolest, most action-packed Pokemon art ever. Catch step-by-step secret tips on drawing your favorite Pokemon, like Pikachu, Togepi, Chikorita, Meowth, Pichu, Houndour, Lugia, Cyndaquil, and more! Plus, draw bonus poses of Pokemon in action, and create your own battle scenes!You'll be a Pokmon drawing-Master in no time!

[Pokemon Posters] [ Pokemon Apparel] [Pokemon Miscellaneous]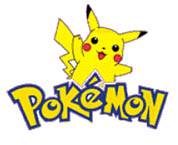 Game Guides
Pokemon Yellow: Prima's Official
Strategy Guide
Are you ready for the ultimate Pokémon experience?
Maps for every area; Tips to find and catch all 150 Pokémon In-depth walkthroughs of every area; Detailed stats for every Pokémon; Complete machine & ability descriptions Covers Red, Blue, and Yellow versions! Order Now!!!
*
Pokemon Ruby & Sapphire: Prima's Official Strategy Guide
Defeat Team Aqua and Team Magma!
Tips for winning the Pokémon Contests; Locations to all Secret Bases and Battle Towers; Thorough Pokédex, featuring Ruby and Sapphire Pokémon, with locations, statistics, and skills; Strategy to win all 2-on-2 battles and beat all enemy Pokémon Trainers; Walkthrough of the vast new Pokémon world, including all cities, towns, streets, and dungeons and more... Order Now!!!
*
Pokemon Gold, Silver, and Crystal: Prima's Official Strategy Guide
This guide have information on how to use the game, all of the items you can get in the game, detailed information on pokemon, info on breeding pokemon, etc.