POKEMON BOOK STORE 3



A perfect addition to any Pokemaniac's giant collection
and the Pokeman fun that today's child wants. It will also encourage and motivate your child to read.

Featured Pokemon Books:
Pokemon Origami, Volume 2: Origami

Pokemon fans can create 3-D versions of their favorite creatures with the second edition of Viz's colorful origami kit. Preprinted paper and easy-to-follow instructions allow kids to fold their own Pokemon in minutes. With this complete kit kids can create Pikachu, Bulbasaur, Squirtle, Eevee, and Zubat, along with other creatures they dream up themselves. Order Now!

Pokemon Get Well Pikachu! #6

IT'S SHOCKING! Pikachu is sick. He has too much electricity and he's zapping everything in sight! He cannot go outside and play. He has to rest. But that does not stop Team Rocket from trying to steal Pikachu! Can Pikachu's new friends help him hide? Or will Team Rocket finally catch Pikachu? READ IT YOURSELF!

Pokemon Togepi Springs Into Action

It's Spring! The flowers are blooming, the Bird Pokemon are singing...and little Togepi, the egg-shaped Pokemon, is missing. Never fear! Pikachu and Houndoom will find Togepi...unless Team Rocket gets to the baby Pokemon first! Order Now!

Pokemon Reader #1: Pikachu in Love
Pikachu is in love with Team Rocket! Team Rocket drank a love potion made in the Flower of a Pokemon named Shuckle. Now any Pokemon who looks at them falls in love! Can Ash and his friends stop Team Rocket before they steal all the lovestruck Pokemon?
Order Now!

[Pokemon Posters] [ Pokemon Apparel] [Pokemon Miscellaneous]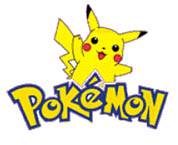 Great Guides
Official Nintendo Pokémon XD: Gale of Darkness Player's Guide by Nintendo Power
The only Official guide from the insiders at Nintendo. Complete strategy for the Nintendo GameCube game - Pokémon XD: Gale of Darkness Step Out of the Shadows! The criminal organization Cipher is using Shadow Pokémon to threaten the peace of Orre, and it's up to you to stop them! Complete Maps - You can never get lost with full-color, 3-D maps detailing every important location in Orre. PLUS! Complete Mt. Battle Trainer Info! From tips for snagging Shadow Pokémon to surefire battle strategies, the Official Nintendo Player's Guide has everything you need to thwart their evil plans!
*
Official Nintendo Pokémon Emerald Player's Guide
by Nintendo Power
What's a Pokémon trainer to do when Team Magma vies with Team Aqua to take over Hoenn? Pick up the Official Nintendo Player's Guide for Pokémon Emerald. It's a complete Trainer's Manual and Field Guide in one. Full-Color Maps: Navigate the cities and routes of Hoenn! Battle Strategies: Defeat every Gym Leader and become the champion of the new Battle Frontier! Complete strategy for the Game Boy Advance games ~ Pokémon Emerald Version