POKEMON VIDEO STORE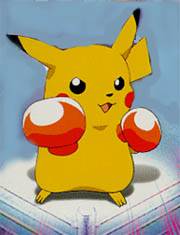 Great Pokemon DVD selection and perfect addition to any Pokemaniac's giant collection! Watch small, cute monsters and their adventures.

Featured Pokemon DVD:
Pokemon 3 - The Movie DVD

The most elaborate of the features to date,introduces new Pokémon that debuted in the fall of 2000 in the Gold- and Silver-edition Gameboy games. En route to the Johto Tournament, Ash, Brock, and Misty visit the mountain village of Greenfield, where they encounter an 8-year-old girl named Molly. Her father, Professor Spencer Hale, disappeared when he set off to study the Unown, and the Unown build a baroque crystalline shell around Molly's palatial home, send Entei to watch over her, and grant whatever she wishes except the return of her father. Order Now!!!

Pokemon Heroes: The Movie (2003)

Ash, Pikachu and the rest of the Pokemon gang try and stop a pair of thieves hiding out in the canals and alleyways of Alto Mare, the water capital of the world. Joining the adventure are two new Pokémons, a brother/sister pair named Latias and Latios who are protecting the Droplet of the Heart - a valuable treasure. Order Now!!!

Pokemon - Jirachi Wish Maker

An animated series based on the popular electronic toy "Pocket Monster" in which children raise an electronic monster and train it to fight other monsters. In this show, Satoshi and his monster, Pikachuu, travel the land hoping to improve their skills and eventually become the grand champions and they get into various adventures.. Order Now!!!

Pokemon - The Movie 2000

Unlike the television show, the movie features little violence and no Pokémon battles in the classic sense. Instead, the focus is an environmental one: what happens when humans interfere with the harmony of Earth's elements --in this case fire, ice, and lightning. Even Team Rocket have a (temporary, to be sure) change of heart, joining Ash and Misty in their effort to free the three imprisoned birdlike Pokémon who regulate those elements.

[Pokemon Posters] [ Pokemon Apparel] [Pokemon Miscellaneous]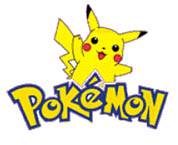 Great Movies
Pokemon-Hang Ten Pikachu (Vol. 22)
Ash, Misy and Brock go to the seaside to find out the Pokemon secret: what it is that makes a Slowpoke evolve into a Slowbro! Then, Ash's "training" takes him to the beaches where he and Pikachu meet a surfer dude, and a surfer Pikachu!? Then, Ash and his friends help a struggling greenhouse beat bankruptcy and beat Team Rocket at the same time!

Meet the new Pokémon, Celebi, who has the power to travel through time. Vicious, the future descendant of James and Jessie of Team Rocket, travels back in time to wreak havoc, and it's up to young Ash, Pikachu and friends to stop him. Along the way, Ash continues to mature into the unstoppable Pokémon trainer he will become in the future.
More DVD Selections
Find Pokemon VHS
Great Guides*
Official Nintendo Pokémon Emerald Player's Guide
by Nintendo Power
What's a Pokémon trainer to do when Team Magma vies with Team Aqua to take over Hoenn? Pick up the Official Nintendo Player's Guide for Pokémon Emerald. It's a complete Trainer's Manual and Field Guide in one. Full-Color Maps: Navigate the cities and routes of Hoenn! Battle Strategies: Defeat every Gym Leader and become the champion of the new Battle Frontier! Complete strategy for the Game Boy Advance games ~ Pokémon Emerald Version
More Pokemon Guides