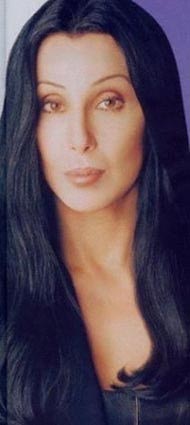 Cher. There's really no one else quite like her.
Born in El Centro, Calif., in 1946, the daughter of an actress and singer and a truck driver.
Cher entered pop scene as the lanky, deadpan half of Sonny and Cher combo whose 1965 smash "I Got You, Babe" were ever present in singles charts on both sides of the Atlantic. She went solo in 1975 and continued to emerge as a showbiz icon with legs.
She's been a pop star, a TV star, a movie star, and a wife and mother, yet as The New York Times has written, she's still "a funny, gutsy woman" who is also "genuine" and "down to earth."
"Cher is the epitome of a diva - she's strong, beautiful and knows what she wants. She just keeps changing with the times." --Liv Tyler

Cher: Live in Concert
(1999) VHS