Accounting and Financial Fundamentals for Nonfinancial Executives by Robert Rachlin, Allen Sweeny, David K. Ballast
Prepared by two financial epxerts who posses a special talent for demystifying the accounting process and the financial fundamentals, this nuts-and-bolts primer is easy to read, thorough yet succinct, and focused on showing you how to actually apply financial data in the day-to-day operation of a company.

Financial Statements: A Step-By-Step Guide to Understanding and Creating Financial Reports
by Thomas R. Ittelson

Finally, a resourceful and unique primer on financial statements that uses a creative and different approach to explain every kind of financial report a small business owner or manager needs to succeed. Through an unique visual approach, this book leads users to clear understanding of how business scores are kept and how to interpret the results.From balance sheets, cash flow statements and income statements, learn how to understand the basic elements that will pave the way to achieving financial success.

The Great Game of Business
by JACK STACK

"It's amazing what you can come up with when you have no money, zero outside resources, and 119 people all depending on you for their..."

Open-Book Management:: The Coming Business Revolution

With the 1st chapter of this extraordinary book you will find yourself jumping up and down with excitement. The companies described in this book are decades ahead of the reengineers and you don't need to be a Bill Gates or a Jack Welch to put their ideas into practice today.

RATIO ANALYSIS
Accountants and economists have developed many business ratios over the years to assist them in evaluating the financial health of business. Ratio analysis may help you put things in proper business perspective. Ratios are commonly used to measure a performance from one year to the next year and will help you to compare various aspects of business (profitability, how well business is managed, sales to inventory etc).
When your ratios differ from those of similar businesses or change unexpectedly from one period to the next, they can be used as early-warning signals.
Find Ratios:
CURRENT RATIO

Current ( or working capital ) ratio is based on your working capital. It measures how well the business is able to pay its current debts using only current assets. This ratio is calculated by dividing current assets by current liabilities. By rule it should be 2:1, that means you have $2 in current assets for every dollar of current liabilities. The higher it is, the better the indication, but management and quality of assets must be considered. However, as with any other ratio, it's important to compare it to those of previous years and to those of similar businesses ( could be a sign of trouble if it's declining).

Total Current Assets
Total Current Liabilities

QUICK RATIO

Quick Ratio or Acid Test Ratio, measures how quickly your company can raise cash by selling off its most liquid assets to meet its liabilities. To calculate, subtract inventories from current assets (cash, accounts receivable or any other quick assets ) and divide by current liabilities.

Cash+Accounts Receivable
(+Any Other Quick Assets)
Current Liabilities

OPERATING EXPENSE RATIO

This ratio measures each operating expense by net sales. From the resulting picture, management can evaluate internal economic efficiency.

ANY OPERATING EXPENSE X 100
NET SALES

SALES TO INVENTORY RATIO

Sales to Inventory ratio measures relationship between inventory and sales to help determine inventory turnover. It is important in determing the investment to be made in invevtory or if business want increase sales while inventory is reduced.

NET SALES
INVENTORY

NET PROFITS TO SALES RATIO

Net profit to Sales ratio is a very good profit margin measurement to help determine management's ability to control operating expenses, pay taxes and result in good profit margin on sales.

NET PROFITS
SALES

SALES TO NET WORTH RATIO

Sales to Net Worth Ratio measures volume of sales in relation to the business's investment. The best is if you keep a balance, because high sales to worth puts pressure on the investment and loss of sales underutilizing capital.

SALES
NET WORTH

PROFIT TO NET WORTH RATIO

Profit to Net Worth Ratio (or Net Income to Total Equity Ratio) This ratio is almost always given as a percentage and it is a measurement of the owner's rate of return on investment.

PROFIT
NET WORTH

LIABILITIES TO NET WORTH RATIO

Liabilities to Net Worth Ratio ( or Total Debth to Total Equity Ratio ) This ratio measures the amount invested in the business by creditors with that invested by the owner or owners. If ratio is high that indicate the business is extending its debt beyond its ability to repay. The lower the ratio, the greater the cushion against losses to creditors, but to low ratio may indicate that the owner is too conservative and is not letting the business realize its potential

LIABILITIES
NET WORTH

AGE OF RECEIVABLES RATIO

This ratio shows the efficiency of business's collection capatibilities. For example if firm's payment terms are 30 days, and ratio is 55, that long period may show a business's credit policies and collection procedures need attention. However, ratio must be compared with previous years and to industry averages in similar sectors.

Accounts Receivable x365
SALES / REVENUE

AGE OF INVENTORY RATIO

This ratio is a measurement of the spees with which merchandise moves through the business. For example if your inventory remains in stock for 59 days, that means your inventory turns over six times per year ( 365 divided by 59 = 6.19 ). These ratios are of value only when compared to similar industry, as well, it is important to compare with previous years, because sharp increases may indicate unsaleable goods or buildup of obsolete.

Inventory x365
Cost of Goods Sold

BACK




Import Today! The BEST Wholesale Sources at up to
90% off Retail...MORE...
SEO Software Works!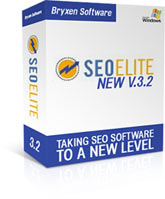 Optimization - Promotion Targeted Traffic - Popularity

Once you have traffic you can turn it into a powerful profit producing machine. It'll make marketing your products and services seem almost effortless - you'll know exactly how and who to promote your products to… you'll be able to beat every other Internet marketer out there at their own game without having to resort to shady programs or having to compete to be noticed and …
Registry Toolkit
Increase system speed and stability by removing
corrupted registry files with Registry Toolkit. MORE>>
Office Software Suite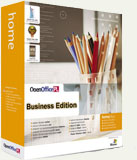 Open Office Features:
Create & edit Word, Excel & Powerpoint files
Reads and writes PDF files just like Adobe
All the features of MS Office & much more...
Bonus Anti-virus program
8 weeks premium support
And much much more ...