This collection of tales, gathered from the rich literature of the childhood of the world, or from the books of the few modern men who have found the key of that wonderful world, is put forth not only without apology, but with the hope that it may widen the demand for these charming reports of a world in which the truths of our working world are loyally upheld, while its hard facts are quietly but authoritatively dismissed from attention. The widest interpretation has been given to the fairy tale, so as to include many of those classic romances of childhood in which no fairy appears, but which are invested with the air and are permeated with the glorious freedom of fairy land.

No one can understand the modern world without the aid of the imagination, and as the frontiers of knowledge are pushed still further away from the obvious and familiar, there will be an increasing tax on the imagination.

The world of dead matter which our fathers thought they understood has become a world of subtle forces moving with inconceivable velocity; nothing is inert, all things are transformed into other and more elusive shapes precisely as the makers of the fairy tales foresaw and predicted; the world lives in every atom just as their world lived; forces lie just outside the range of physical sight, but entirely within the range of spiritual vision, precisely as the tellers of these old stories divined; mystery and wonder enfold all things, and not only evoke the full play of the mind, but flood it with intimations and suggestions of the presence of more elusive and subtle forces, of finer and more obedient powers, as the world of fairies, magi and demons enfolded the ancient earth of daily toil and danger.

About Fairy Tales

Tales Site Map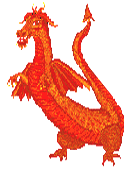 Inspirational Kids' Stories - Inspiring, wholesome stories that will delight your children. Brimming with 32 individual stories, this great book gives you a whole smorgasbord of uplifting tales to choose from. From being kind to animals, to don't talk to strangers, and loving your parents…It takes your child by the hand and leads him or her safely through many of life's challenges. And what's even better, these stories teach your children the values and respect we ourselves learned as children… values that seem to be lost in this new millennium. And what's more, these stories don't "preach" to your kids. No. They enlighten your child through an entertaining story… so that children "get" the message… they get to discover the meaning and wisdom behind the story all by themselves! Once your children get to hear these stories they'll be begging for more! And what's really exciting is you can be reading this e-book in minutes. It comes in a convenient PDF file that downloads straight to your computer. (Works on PCs and Macs too!) So within minutes you can be sitting down with your children and discovering the many wonderful life lessons on offer. Simply CLICK HERE ON THIS LINK and get taken to our secure ordering page. Just follow the directions and within minutes you can be taking advantage of these uplifting stories.