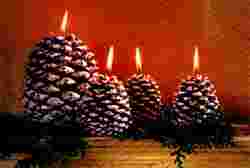 TURKEY ROASTING AND MICROWAVE TIMETABLE
Timetable 1

For chilled turkeys ready-to cook weight (before stuffing).

Set traditional oven at 325 F.

* For stuffed turkey add 45-60 minutes to total roasting time.


WEIGHT
(lbs.)

TIME
(hrs.)

6 to 8

3-1/2 to 4

8 to 12

4 to 4-1/2

12 to 16

4-1/2 to 5-1/2

16 to 20

5-1/2 to 6-1/2

20 to 24

6-1/2 to 7-1/2

Timetable 2

For foil wrapped chilled unstuffed turkeys.


Set traditional oven at 450 F.

* For stuffed turkey add 45-60 minutes to total roasting time.


WEIGHT
(lbs.)

TIME
(hrs.)

6 to 8

2 to 2-1/4

8 to 12

2-1/4 to 2-3/4

12 to 16

2-3/4 to 3-1/4

16 to 20

3-1/4 to 3-1/2

20 to 24

3-1/2 to 3-3/4

Timetable 3

For chilled turkeys in cooking bag and baked in microwave dish.

Set microwave oven to 70% heat.

* For stuffed turkey add 20-30 minutes to total cooking time.


WEIGHT
(lbs.)

TIME
(hrs.)

6 to 8

1 to 1-1/4

8 to 12

1-1/4 to 1-1/2

12 to 16

1-1/2 to 2

NOTE: Cooking times are approximate only. Meat thermometer should register 195 F.


IMPORTANT: For microwave oven calculate 8 to10 minutes/lb (20 to 25 minutes/kg), but cooking times are approximate only, because ovens are very different.

<!ga2>

<!ga4search>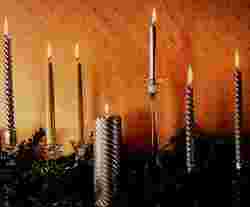 Browse Recipes:
Cakes, Tortes, Tarts & More...
The Great Cookie Treasure
Breads, Muffins, Biscuits...

More Cookies & Related
Pies & Pastry
Baking Powder Breads


Great Cookbooks:
Southern Living
Christmas Cookbook
A perfect Christmas gift or guide for your entertainment. Pretty enough to put out on the coffee table and packed with scrumptious recipes, decorating tips, and entertaining know-how, its innovative holiday fare includes breakfast anytime, Christmas munchies, and add-a-dish recipes for surprise guests.
A Rich, Deliciously Satisfying Collection of
Breakfast Recipes
A treasure of mouth watering breakfast recipes to prepare and enjoy for many years to come. Included are: egg dishes, red-eye, sausage gravy & light buttermilk biscuits, hot ceral, fried green tomatoes, flavored drinks, quick breads & muffins, yeast breads & pastry, homemade jellies, jams, marmalades, preserves and conserves. Learn how to design a Breakfast Gift Baskets and fill it with homemade items such as gourmet coffee mixes, and flavored syrup plus much more. Also learn how to bake fruit breads and muffins in a jar that will last twelve months in the freezer."