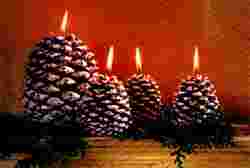 THE HOLIDAY SEASON
We know how special The Holiday Season is for you and your family. On these pages you will find helpful hints and great recipes for the holidays, carefuly assembled to help you make this festive season very special. Just CLICK on the image or link to find recipes. Happy Holidays!


Browse delicious and detailed recipes for old time favorites. From favorite bakery treats to christmas baking classics with step by step instructions.


Roast Stuffed Turkey


Turkey Timetable


Turkey Soup


Measures And Weights


Cooking Schedule


Recipes For Successful Holiday Entertaining


Tips For Successful Holiday Entertaining


Traditional Roast Beef, with Yorkshire Pudding


Yorkshire Pudding Recipe


Recipes for Easy Brunch


Apples and Rice Feast


Cheddar Cheese Strata


Speedy Skillet Bonanza


Brandy Glaze


Traditional Fruitcake


Christmas Chocolate Cake


Festive Cherry Almond Cake


Black Forest Cake


Sacher Torte Recipe


Home Candided Fruits


Mushroom Meringues


Easy Sponge Roll


Wreath Cookies


Christmas Cookies


Stocking Cookies


Tree Cookies


Bell Cookies


Little Lemon Bites


<!ga2>

Turkey Soup
Take broken-lip bones and undesirable pieces of roast turkey, such as neck, wings and left-over pieces of bread filling, put in stew-pot, cover with water, add pieces of celery, sliced onion and parsley, cook several hours, strain, and to the strained liquor add a couple tablespoons of boiled rice, season with salt and pepper and serve.

NOTE: Some of the cold turkey might also be cut in small pieces and added to the soup.


<!ga4search>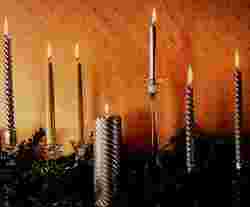 Browse Recipes:
Cakes, Tortes, Tarts & More...
The Great Cookie Treasure
Breads, Muffins, Biscuits...

More Cookies & Related
Pies & Pastry
Baking Powder Breads
The Magic Of Coffee



Southern Living
Christmas Cookbook
A perfect Christmas gift or guide for your entertainment. Pretty enough to put out on the coffee table and packed with scrumptious recipes, decorating tips, and entertaining know-how, its innovative holiday fare includes breakfast anytime, Christmas munchies, and add-a-dish recipes for surprise guests.
A Rich, Deliciously Satisfying Collection of
Breakfast Recipes
A treasure of mouth watering breakfast recipes to prepare and enjoy for many years to come. Included are: egg dishes, red-eye, sausage gravy & light buttermilk biscuits, hot ceral, fried green tomatoes, flavored drinks, quick breads & muffins, yeast breads & pastry, homemade jellies, jams, marmalades, preserves and conserves. Learn how to design a Breakfast Gift Baskets and fill it with homemade items such as gourmet coffee mixes, and flavored syrup plus much more. Also learn how to bake fruit breads and muffins in a jar that will last twelve months in the freezer."