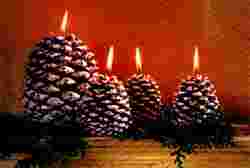 <!ga5linkunit>


APPROXIMATE COOKING SCHEDULE TO USE WITH THE STANDARD OVEN

| | | |
| --- | --- | --- |
| To Cook | Temperature | Cook for |
| Bread, white | 280° | 40 minutes |
| Biscuit, small | 300° | 30 minutes |
| Biscuit, large | 300° | 30 minutes |
| Beef, roast rare | 300° | 15 minutes per pound |
| Beef, roast well done | 320° | 15 minutes per pound |
| Cake, Fruit | 260° | 2 hours |
| Cake, Sponge | 300° | 30 minutes |
| Cake, Loaf | 300° | 40 minutes |
| Cake, Layer | 300° | 15 minutes |
| Cookies | 300° | 5 minutes |
| Chickens | 340° | 2 hours |
| Custards | 260° to 300° | 20 minutes |
| Duck | 340° | 3 hours |
| Fish | 260° to 300° | 1 hour |
| Ginger Bread | 260° to 300° | 20 minutes |
| Halibut | 260° to 300° | 45 minutes |
| Lamb | 300° | 3 hours |
| Mutton, rare | 260° to 300° | 10 minutes per pound |
| Mutton, well done | 300° | 15 minutes per pound |
| Pie crust | 300° | 30 minutes |
| Pork | 260° to 300° | 2½ hours |
| Potatoes | 300° | 1 hour |
| Pudding, Bread | 260° to 300° | 1 hour |
| Pudding, Plum | 260° to 300° | 1 hour |
| Pudding, Rice | 260° to 300° | 30 minutes |
| Pudding, Tapioca | 260° to 300° | 30 minutes |
| Rolls | 260° to 300° | 20 minutes |
| Turkeys | 280° | 3 hours |
| Veal | 280° | 2½ hours |

<!ga2>



<!ga4search>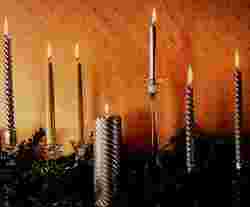 Browse Recipes:
Cakes, Tortes, Tarts & More...
The Great Cookie Treasure
Breads, Muffins, Biscuits...

More Cookies & Related
Pies & Pastry
Baking Powder Breads


Great Cookbooks:
Southern Living
Christmas Cookbook
A perfect Christmas gift or guide for your entertainment. Pretty enough to put out on the coffee table and packed with scrumptious recipes, decorating tips, and entertaining know-how, its innovative holiday fare includes breakfast anytime, Christmas munchies, and add-a-dish recipes for surprise guests.
Pretty Party Cakes: Sweet and Stylish Cakes and Cookies for All Occasions
Want lovely cake or cookie? This great book will give you selection of stylish cakes and cookies for all occasions.
Cooking Light 2006 Annual Recipes (Hardcover)
Seasoned and novice cooks alike love this all-around resource for everything cooking-related: tips, techniques, planning, preparation, presentationits all here, and in the lighter versions we all crave.