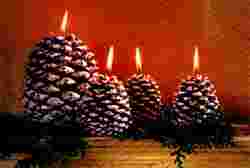 Easy Sponge Roll
This easy sponge roll is great for breakfast, brunch or afternoon tea. You could also serve it with crushed berries and/or with sweet whipped cream.

Ingredients:
6 tablespoons flour
4 teaspoons baking powder
6 tablespoons sugar
6 eggs
2 tablespoons of hot water
6 tablespoons jam


Preparation Method:
Beat the eggs and sugar together for five minutes.
Mix the flour and baking powder together and stir them lightly in.
Pour into a well-buttered large baking tin and bake in a quick oven for eight or ten minutes.
Turn on to a damp cloth and roll up directly;
Warm the jam in a saucepan while the roll is cooking, and if it is very stiff mix in a spoonful of water. Take the roll out of the cloth and lay flat on a piece of sugared paper.
Spread the jam on quickly and roll up again;
Place on a sieve till cold.
Dust with confectioner's sugar and serve.


<!ga2>


<!ga4search>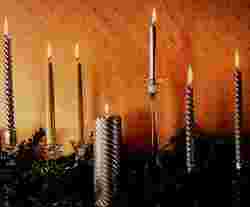 Browse Recipes:
Cakes, Tortes, Tarts & More...
The Great Cookie Treasure
Breads, Muffins, Biscuits...

More Cookies & Related
Pies & Pastry
Baking Powder Breads


Great Cookbooks:
Southern Living
Christmas Cookbook
A perfect Christmas gift or guide for your entertainment. Pretty enough to put out on the coffee table and packed with scrumptious recipes, decorating tips, and entertaining know-how, its innovative holiday fare includes breakfast anytime, Christmas munchies, and add-a-dish recipes for surprise guests.
A Rich, Deliciously Satisfying Collection of
Breakfast Recipes
A treasure of mouth watering breakfast recipes to prepare and enjoy for many years to come. Included are: egg dishes, red-eye, sausage gravy & light buttermilk biscuits, hot cereal, fried green tomatoes, flavored drinks, quick breads & muffins, yeast breads & pastry, homemade jellies, jams, marmalades, preserves and conserves. Learn how to design a Breakfast Gift Baskets and fill it with homemade items such as gourmet coffee mixes, and flavored syrup plus much more. Also learn how to bake fruit breads and muffins in a jar that will last twelve months in the freezer."