GLOSSARY OF BUSINESS AND FINANCIAL TERMS
U

UNDIVIDED INTEREST - An undivided interest exist when owner of a business or property in conjunction with other co-owners is entitled to undivided possession of the whole property.

UNIT COST - The average cost of an item, used usually for valuation purposes.

USEFUL LIFE - The period over which a component or structure may reasonably be expected to perform the function for which it was designed or intended.



BACK



Governmental and Private Foundation Grant Programs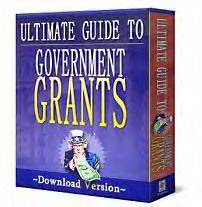 There are more than 25,000 Governmental and Private Foundation Grant Programs available in the U.S. Today. Why haven't you heard about these programs? Because the U.S. Government and Private Foundations DON'T ADVERTISE these programs.
Note: Depending on the requirements of the program, you may or may not qualify for the programs, FIND OUT MORE...
Office Software Suite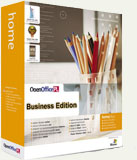 Open Office Features:
Create & edit Word, Excel & Powerpoint files
Reads and writes PDF files just like Adobe
All the features of MS Office & much more...
Bonus Anti-virus program
8 weeks premium support
And much much more ...