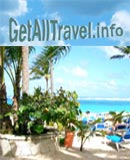 Fundy National Park


Fundy National Park is a beautiful place, where the green Caledonia Highlands meet the great tides of the Bay of Fundy. Here, the highest tides in the world mark nature's subtle cadence. The highlands of the Fundy National Park descend fairly 382 metres to the Bay and the small rivers that flow through the Park tumble and cascade as they drop to the sea, so waterfalls are common.

This 206-square-kilometre park offers exhibits, self-guided trails, picnic areas, camping, various sport activities, and scenic viewpoints there's bound to please everyone. Experience the extraordinary force of the highest tides in the world and unbelievable hiking on 125 kilometers of absolutely incredible trails through deep river valleys to hidden waterfalls, challenging rock scrambles and unparalleled coastline vistas at Fundy National Park.


New Brunswick has two extraordinary national parks full of natural wonder. Fundy National Park is one of them. This national park is a nature-lower's paradise.