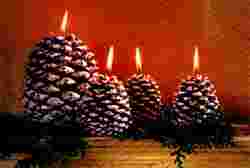 <!ga5linkunit>


BLACK FOREST CAKE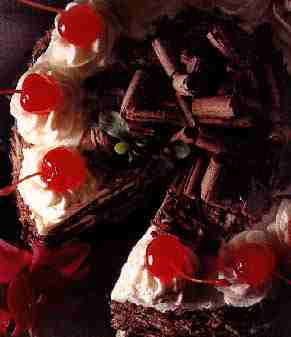 Christmas and fresh baked goods are synonymous. Enjoy preparing for the holiday season with our easy to follow instructions. We prepared ingredient list, cook's tips and easy recipe variations. Step-by-step instructions are written in easy to understand language so there's never any question about what to do next.

Ingredients:
2 cups (500 mL) all-purpose flour
1/2 cup unsweetened cocoa
2 tsp. baking powder
1/4 tsp. salt
6 eggs
2 cups (500 mL) sugar
1/3 cup (75 mL) skim milk
1 tsp. vanilla extract
3 cups (750 mL) whipping cream
3 Tbsp. kirsch
2 cups maraschino or red glace cherries
2 cups chocolate crumbs and curls
16 maraschino cherries with stems

Preparation Method:
Mix and sift together: flour, cocoa, baking powder and salt; set aside.
Grease and flour two 9-inch (23 cm) molds.
Separate eggs, then place whites in one large bowl and yolks in other large bowl.
Preheat oven to 350 F (180 C).
Beat egg whites with an electric mixer at high speed until foamy. Beat in 1/2 cup of sugar, 1 tbsp. at a time until meringue forms soft peaks.
Beat egg yolks until thick, then beat in 1-1/2 remaining sugar and vanilla extract.
Beat 1/3 cup skim milk into egg yolks mixture.
Add sifted dry mixture all at once, then fold in. Using a rubber scraper or mixer (at very slow speed), turn batter over and over gently until flour is blended in completely.
Using a rubber scraper add egg-yolks mixture to meringue; working with a light touch to keep the mixture fluffy.
Pour mixture into prepared molds.
Bake cakes 20 to 25 minutes or until toothpick comes out clean when inserted.
Place on wire rack and cool for 5 minutes.
Turn cake onto rack and cool completely.
Level the top of each cake and place on working table.
Slice each cake to obtain a total of 3 layers.
Chop 2 cups of maraschino cherries.
Whip the cream and flavor with kirsch; set aside.
Place one layer on cardboard or some other cake plate.
Cover with whipped cream and garnish with chopped cherries.
Repeat procedure for each layer.
Cover the exterior and the sides of the cake with whipped cream.
Sprinkle the top and sides with chocolate crumbs.
Fill pastry bag with whipped cream and decorate cake with 16 rosebuds.
Place a cherries with steams on each rosebud.
Refrigerate at least 2 hours before serving.
NOTE: To make chocolate curls shave thin slices from a square of chocolate with a vegetable parer.

<!ga4search>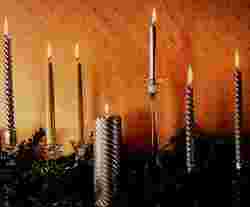 Browse Recipes:
Cakes, Tortes, Tarts & More...
The Great Cookie Treasure
Breads, Muffins, Biscuits...

More Cookies & Related
Pies & Pastry
Baking Powder Breads


Great Cookbooks:
Southern Living
Christmas Cookbook
A perfect Christmas gift or guide for your entertainment. Pretty enough to put out on the coffee table and packed with scrumptious recipes, decorating tips, and entertaining know-how, its innovative holiday fare includes breakfast anytime, Christmas munchies, and add-a-dish recipes for surprise guests.
Pretty Party Cakes: Sweet and Stylish Cakes and Cookies for All Occasions
Want lovely cake or cookie? This great book will give you selection of stylish cakes and cookies for all occasions.
A Rich, Deliciously Satisfying Collection of
Breakfast Recipes
A treasure of mouth watering breakfast recipes to prepare and enjoy for many years to come. Included are: egg dishes, red-eye, sausage gravy & light buttermilk biscuits, hot ceral, fried green tomatoes, flavored drinks, quick breads & muffins, yeast breads & pastry, homemade jellies, jams, marmalades, preserves and conserves. Learn how to design a Breakfast Gift Baskets and fill it with homemade items such as gourmet coffee mixes, and flavored syrup plus much more. Also learn how to bake fruit breads and muffins in a jar that will last twelve months in the freezer."