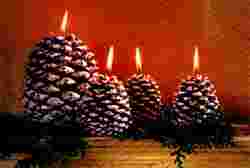 Tips for Successful Holiday Entertaining
A great part of any company dinner can be prepared the day before. If you have room in the freezer you can prepare a lot of dishes well in advance, freeze them in plastic containers and use them when needed. First thing to do is to select your menu and make a list of the principal dishes. With each dish have a list of the vegetables, sauces or other things to be served, and the time for serving. This will insure the dishes being ready at the proper moment. If you are serving formal dinner, have the plates and other dishes counted and ready to warm -- and, by the way -- if you can arrange to have these and the silver washed where the noise cannot reach the guests. If you decide to do self-serve buffet, you can also use paper or plastic plates, cutlery and cups with pretty holiday decorations or in seasonal color of your choice.


Most of the cakes with cream can be baked, filled and decorated a week before. They will even taste much better than the ones you are baking last day.


Cookies and small cakes can be prepared and decorated four or five days before.


If you are preparing your own salad dressing, make it ready couple days before and store in the fridge.


The vegetables can be prepared washed and put in plastic containers or plastic bags and refrigerated.


The game or meat could be marinated day before and ready to put in oven or ready to cook on the way you desire.


The meat or seafood for croquettes and salads can be cooked the day before.


The jellies, creams and cold puddings can be made day before and refrigerated.


If a clear soup (and that is always best) is to be served, it also should be made day before.


If you are serving tea or coffee after the dinner, it is supposed that the coffee or tea will be served in medium size cups with saucer. Although it is usually drunk clear, milk, cream and sugar should be offered with it.


Stale rolls may be made light and flaky by dipping for a moment in cold water, and placing them immediately in a very hot oven to be made crisp and hot.


If you are using microwave for food preparation only use microwave-safe dishes or bags made to withstand boiling or baking temperatures. Never cook food in styrofoam cups, food storage bags and other items abound, these materials are not intended for cooking and may melt – particularly if fat is added to the food. Some materials may also diffuse unwanted chemicals into the food.


Preparing & Baking Tips

<!ga2>

<!ga4search>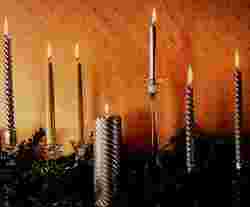 Browse Recipes:
Cakes, Tortes, Tarts & More...
The Great Cookie Treasure
Breads, Muffins, Biscuits...

More Cookies & Related
Pies & Pastry
Baking Powder Breads


Great Cookbooks:
Southern Living
Christmas Cookbook
A perfect Christmas gift or guide for your entertainment. Pretty enough to put out on the coffee table and packed with scrumptious recipes, decorating tips, and entertaining know-how, its innovative holiday fare includes breakfast anytime, Christmas munchies, and add-a-dish recipes for surprise guests.
Pretty Party Cakes: Sweet and Stylish Cakes and Cookies for All Occasions
Want lovely cake or cookie? This great book will give you selection of stylish cakes and cookies for all occasions.
Cooking Light 2006 Annual Recipes (Hardcover)
Seasoned and novice cooks alike love this all-around resource for everything cooking-related: tips, techniques, planning, preparation, presentationits all here, and in the lighter versions we all crave.