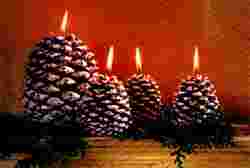 <!ga5linkunit>


BRANDY GLAZE
Christmas and cookies are synonymous. Cookie recipes for eating and decoration, for keeping and giving which is perfect for every cook. Nothing smells better than fresh baked cookies during the holiday season. Using this classic cookie dough and different cookie cutters, you can create delightful holiday ornaments that are simple even for kids to make.

Ingredients:
3/4 cup light corn syrup
1/4 cup fruit flavored brandy


Preparation Method:
Combine corn syrup and brandy in a small saucepan.
Heat very slowly, until just warm and spoon over fruitcake just before serving.

Makes 1 cup.

<!ga2>

<!ga4search>