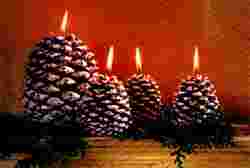 <!ga5linkunit>


HOME CANDIDED FRUITS
Candy your own fruits for a memorable Christmas cake
Traditional menus for the holidays like Christmas call for special food like fruit cakes. You can enjoy your fruit cake prepared with home candied fruits. Christmas and baking are synonymous. Baking recipes for eating and decoration, for keeping and giving which is perfect for every cook. Nothing smells better than fresh baked goodies during the holiday season. Using our classic Christmas recipes, you can create delightful holiday gifts that are simple even for kids to make.

Ingredients:
2 large oranges
1 can (14 oz.) pineapple slices
1 large lemon
1 cup golden raisins
1 cup sultana raisins
1 jar (8 oz.) maraschino cherries
1 cup sugar
1/2 water

Preparation Method:
Peel rinds from oranges and lemon and simmer in water for 20 minutes. Drain and scrape off white membrane. Cut in small matchlike strips.
Combine strips with pineapple slices, cherries, and raisins in a large skillet; sprinkle with 1 cup sugar and add 1/2 cup water. Cook, stirring often, 30 minutes or until glazed. Let stand in syrup few hours than dry.
Place on a cheesecloth covered wire rack and cover with cheesecloth.
Dry 2 days, then chop.
Store into clean jars and cover.
Store at room temperature 1 month or in refrigerator indefinitely.

<!ga2>

<!ga4search>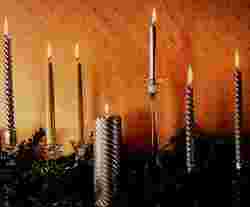 Browse Recipes:
Cakes, Tortes, Tarts & More...
The Great Cookie Treasure
Breads, Muffins, Biscuits...

More Cookies & Related
Pies & Pastry
Baking Powder Breads


Great Cookbooks:
Southern Living
Christmas Cookbook
A perfect Christmas gift or guide for your entertainment. Pretty enough to put out on the coffee table and packed with scrumptious recipes, decorating tips, and entertaining know-how, its innovative holiday fare includes breakfast anytime, Christmas munchies, and add-a-dish recipes for surprise guests.
Pretty Party Cakes: Sweet and Stylish Cakes and Cookies for All Occasions
Want lovely cake or cookie? This great book will give you selection of stylish cakes and cookies for all occasions.
Cooking Light 2006 Annual Recipes (Hardcover)
Seasoned and novice cooks alike love this all-around resource for everything cooking-related: tips, techniques, planning, preparation, presentationits all here, and in the lighter versions we all crave.