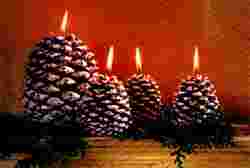 Apples and Rice Feast
This dish could be prepared and baked ahead of time and work well with help-yourself buffet-style servings for brunch or for breakfast. It needs only to be taken from refrigerator and warmed through and sliced or just sliced cold before serving.

Ingredients:
12 large apples
8 oz. rice
8 oz. sugar
12 tablespoons jam
4 eggs
2 pints milk

Preparation Method:
Peel and core the apples.
Put apples into a large casserole dish and fill in with apple or apricot jam or any other jam you desire;
Put into oven and bake till the apples are soft.
While apples are baking, boil the rice and milk together till the rice is soft and the milk absorbed.
Beat in the eggs and sugar, pour over the apples;
Brush over with milk, and bake till a nice colour.
Serve either hot or cold.
Preparation time - half an hour.

Makes 12 servings.


<!ga2>


<!ga4search>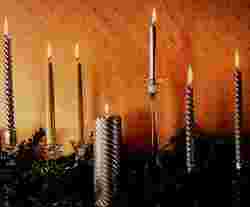 Browse Recipes:
Cakes, Tortes, Tarts & More...
The Great Cookie Treasure
Breads, Muffins, Biscuits...

More Cookies & Related
Pies & Pastry
Baking Powder Breads


Great Cookbooks:
Southern Living
Christmas Cookbook
A perfect Christmas gift or guide for your entertainment. Pretty enough to put out on the coffee table and packed with scrumptious recipes, decorating tips, and entertaining know-how, its innovative holiday fare includes breakfast anytime, Christmas munchies, and add-a-dish recipes for surprise guests.
A Rich, Deliciously Satisfying Collection of
Breakfast Recipes
A treasure of mouth watering breakfast recipes to prepare and enjoy for many years to come. Included are: egg dishes, red-eye, sausage gravy & light buttermilk biscuits, hot ceral, fried green tomatoes, flavored drinks, quick breads & muffins, yeast breads & pastry, homemade jellies, jams, marmalades, preserves and conserves. Learn how to design a Breakfast Gift Baskets and fill it with homemade items such as gourmet coffee mixes, and flavored syrup plus much more. Also learn how to bake fruit breads and muffins in a jar that will last twelve months in the freezer."