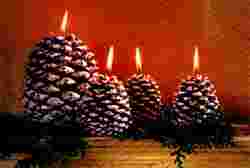 <!ga5linkunit>


Cheddar Cheese Strata
Cheddar Cheese Strata is simple dish, taste great and it is excellent for brunch or breakfast. Strata has to be prepared ahead of time and refrigerated overnight to let all ingredients to be absorbed by the bread. When you bake it next day it will come up nice light and puffy and if baked properly it will have beautiful light brown color.

Ingredients:
12 slices of bacon, cooked crisp and crumbled
1 cup chopped yellow onion
1 cup chopped sweet green pepper
1 cup sliced mushrooms (optional)
1/2 cup chopped red green pepper
5 small plum tomatoes, cored and diced
3 cloves garlic, minced
12 slices of day or two old white bread, trimmed of crust and quartered
3 cups shredded Cheddar cheese
1-1/2 cup light cream
1 cup milk
10 large eggs
2 teaspoons mustard
1/2 teaspoon dried parsley, crumbled (or 1 tablespoon of fresh parsley, chopped fine)
1/2 teaspoon dried thyme, crumbled
salt and black pepper to taste
1/2 cup shredded Cheddar cheese for topping

Preparation Method:
Cook bacon until crisp, set on the paper towel aside and crumble when cold. Reserve 3-4 tablespoons of drippings and discard the rest.
Sauté onion for 2-3 minutes or until soft and add chopped peppers, mushrooms and garlic. Cook for next 2-3 minutes, add parsley and thyme and cook until peppers are soft. Remove from heat and stir in diced tomatoes and set aside.
Use large casserole dish (or some other baking dish), spray it lightly with butter spray and line the bottom with about half of the prepared bread.
Sprinkle bread with half of the crumbled bacon, add sautéed vegetables and top with about 2 cups of the shredded Cheddar cheese.
Place the remaining bread on the top, sprinkle with remaining crumbled bacon and 1 cup of the shredded Cheddar cheese.
In a large mixing bowl or in the food processor, whisk together eggs, mustard, cream, and milk. Season to taste with salt and ground black pepper. Pour prepared mixture over strata.
Spray foil lightly with butter and cover strata tightly.
Cover and refrigerate 1/2 cup of shredded Cheddar cheese for topping.
Remove strata from refrigerator 30 minutes before baking.
Preheat oven to 350 degrees F.
Bake covered with foil for about 50 to 60 minutes (depends on the oven).
Remove from oven and sprinkle with remaining 1/2 cup of shredded Cheddar cheese.
Put oven rack close to the top of the oven, leaving about 3" space between top od the dish and the heat, handle carefully because it is very hot, and return the strata topped with cheese back into the oven. Bake (broil) for another 5 minutes or until cheese melts completely and it is tipped with light brown spots.
Serve hot or warm.
Makes 12 to 16 servings.

<!ga2>

<!ga4search>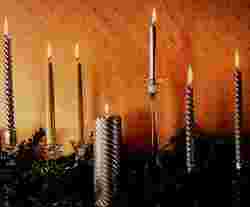 Browse Recipes:
Cakes, Tortes, Tarts & More...
The Great Cookie Treasure
Breads, Muffins, Biscuits...

More Cookies & Related
Pies & Pastry
Baking Powder Breads


Great Cookbooks:
Southern Living
Christmas Cookbook
A perfect Christmas gift or guide for your entertainment. Pretty enough to put out on the coffee table and packed with scrumptious recipes, decorating tips, and entertaining know-how, its innovative holiday fare includes breakfast anytime, Christmas munchies, and add-a-dish recipes for surprise guests.
A Rich, Deliciously Satisfying Collection of
Breakfast Recipes
A treasure of mouth watering breakfast recipes to prepare and enjoy for many years to come. Included are: egg dishes, red-eye, sausage gravy & light buttermilk biscuits, hot cereal, fried green tomatoes, flavored drinks, quick breads & muffins, yeast breads & pastry, homemade jellies, jams, marmalades, preserves and conserves. Learn how to design a Breakfast Gift Baskets and fill it with homemade items such as gourmet coffee mixes, and flavored syrup plus much more. Also learn how to bake fruit breads and muffins in a jar that will last twelve months in the freezer."