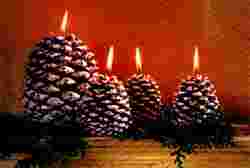 <!ga5linkunit>


LITTLE LEMON BITES
Christmas and cookies are synonymous. Cookie recipes for eating and decoration, for keeping and giving which is perfect for every cook. Nothing smells better than fresh baked cookies during the holiday season. Using this classic cookie dough and different cookie cutters, you can create delightful holiday ornaments that are simple even for kids to make.

Ingredients:
2 cups granulated sugar.
3 eggs (not separated, but added one at a time to the sugar and shortening creamed together).
1 scant cup butter and lard, mixed.
2 teaspoonfuls baking powder.
Pinch of salt
1 tablespoon milk.
Grated rind of 2 lemons and juice of one.

Preparation Method:
Stiffen the dough with about 3½ cups flour and use about 1 extra cup of flour to dredge the bake board when rolling out dough and for sifting over the greased baking sheets so the cakes will come off readily.
Cream the sugar and shortening together with lemon juice and milk until light and creamy.
Mix in eggs, one at the time and then add flour mixed with baking powder and lemon rind.
Roll dough very thin and cut in any desired shape.
Cut these little cookies with a small round or heart shaped cutter and when all of them are on the baking sheet, place a half of an English walnut in the center of each cookie or cut out the center of each small cookie with the very small cutter before baking them.

NOTE: From this recipe you could prepare about 100 small cookies. The standard baking sheet holds about 20 of these small round bites. The dough can be mixed the day before baking and stood in a cool place or on the bottom of your fridge. That way they can be cut out more easily and the dough may be rolled thinner, and as less flour may then be used, the little lemon bites will also taste richer.


<!ga2>

<!ga4search>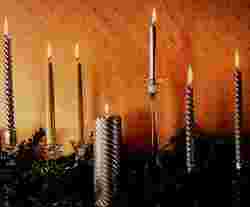 Browse Recipes:
Cakes, Tortes, Tarts & More...
The Great Cookie Treasure
Breads, Muffins, Biscuits...

More Cookies & Related
Pies & Pastry
Baking Powder Breads


Great Cookbooks:
Southern Living
Christmas Cookbook
A perfect Christmas gift or guide for your entertainment. Pretty enough to put out on the coffee table and packed with scrumptious recipes, decorating tips, and entertaining know-how, its innovative holiday fare includes breakfast anytime, Christmas munchies, and add-a-dish recipes for surprise guests.
Pretty Party Cakes: Sweet and Stylish Cakes and Cookies for All Occasions
Want lovely cake or cookie? This great book will give you selection of stylish cakes and cookies for all occasions.
Cooking Light 2006 Annual Recipes (Hardcover)
Seasoned and novice cooks alike love this all-around resource for everything cooking-related: tips, techniques, planning, preparation, presentationits all here, and in the lighter versions we all crave.