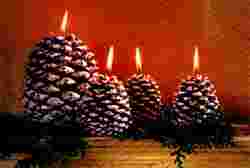 Traditional Roast Beef, with Yorkshire Pudding
A rib or sirloin roast should be prepared as directed for roasting. When within three-quarters of an hour of being done, have the batter for the pudding made. You could wait until meat is almost done and use roasting pan to prepare the pudding or use another pan to prepare it. If you are going to use another pan or muffin pan, use some of the roast beef drippings, heat it up and pour in the pudding mixture. Serve the sliced meat (1/2 inch thick slices, sliced between ribs would be perfect for serving), garnished with a Yorkshire Pudding and cooked vegetables on a hot dish. Gravy should be served in a hot gravy boat. A variety of cooked vegetables is a perfect company for this traditional dish.

Ingredients:
1 standing rib roast prepared for roasting, weight about 8 pounds
Variety of cooked vegetables (baby carrots, asparagus, parsnips, small potatoes, green peas, corn etc)
Yorkshire Pudding
Roasting Pan Gravy
Makes 10 to 12 servings.

Preparation Method:

How To Prepare Meat For Roasting
Wipe the meat with a wet towel. Dredge on all sides with salt, pepper (or your choice of spices for beef roasting) and flour; Putting salt on fresh meat draws out the juices, but by using flour a paste is formed, which, keeps in all the juices and also enriches and browns the piece.
Have a rack that will fit loosely into the baking-pan. Cover the bottom of the pan rather lightly with flour, put in rack, and then meat. Never roast meat without having a rack in the pan. If meat is put into the water or wine in the pan it becomes soggy and looses its flavor.
Place uncovered in a very hot oven for a few minutes, to brown the flour in the pan, and then add hot water enough to cover the bottom of the pan. Close the oven; and in about ten minutes, open, and baste the meat with the gravy. Dredge with spices and flour mixture. Do this every fifteen minutes; and as soon as one side of the meat is brown, turn, and brown the other.
When all meat is browned reduce the heat, add 1/2 cup of wine and 1/2 cup of water and continue roasting uncovered until desired roasting time.
When your roast is removed from the oven, it will need to rest for about 15 to 20 minutes. While the meat rests, it will continue to cook and its internal tempetature will rise 5 to 10 degrees more. Giving your meat time to rest allows the meat juices to settle and to be reabsorbed into the meat, which makes it tastier and easier to carve.

IMPORTANT NOTE: The heat for roasting must be very great at first, to harden the albumen, and thus keep in the juices. After the meat is crusted over it is not necessary to keep up with so high heat, but for rare meats the heat must, of course, be greater than for those that are to be well done.


Roasting Time
To roast a piece of beef (for rib roasts and sirloin) weighing 8 pounds you will need about fourty minutes, if to be rare (meat thermometer 135 to 140 degrees F). If you want it to be medium, roast about one hour (meat thermometer 150 to 155 degrees F). For well done, your meat thermometer should read 160 to 165 degrees F. If your roast is weighing more than eight pounds, add about ten more minutes for each additional pound.

The time given for roasting a piece of beef is for rib roasts and sirloin. For example, the same weight in the face or the back of the rump will require twenty minutes longer, as the meat on these cuts is in a very compact form. If a saddle or loin of mutton is to be roasted, cook the same time as beef if the weight is the same; but if a leg is to be roasted, one hour and a quarter is the aproximate time. Lamb should be cooked an hour and a half; veal, two hours and three-quarters; pork, three hours and a quarter. Check with meat thermometer to determine time needed.

The best way to determine roasting time is to use regular or an instant meat thermometer when you roast, because they are the only reliable means of gauging when meat is done. Insert regular thermometer in center of the roast, making sure it does not touch bone.

NOTE: If you have instant thermometer, do not live it in the roast during cooking. For best result, pull meat out of the oven and insert the thermometer into the thickest part of meat. Make sure thermometer is not touching the bone. It will take about 15 seconds to register the temperature.

Roasting Pan Gravy
Fifteen minutes before dishing the dinner turn the beef drippings into a medium size skillet, skim off all the fat, add in 1 cup of beef stock and set on the stove. Mix together 2 tablespoons of flour, 1 tablespoon of corn starch and 2/3 cup of cold water until smooth. Let beef drippings come to a boil, then gradually whisk in flour mixture. Cook, constantly whisking until mixture boils and thickens. Season with salt and pepper to taste, and simmer for two more minutes. Strain gravy through a sieve and transfer to a hot gravy boat.



<!ga4search>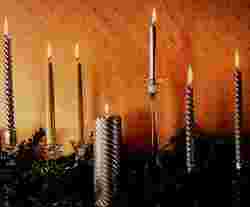 Browse Recipes:
Cakes, Tortes, Tarts & More...
The Great Cookie Treasure
Breads, Muffins, Biscuits...

More Cookies & Related
Pies & Pastry
Baking Powder Breads


Great Cookbooks:
Southern Living
Christmas Cookbook
A perfect Christmas gift or guide for your entertainment. Pretty enough to put out on the coffee table and packed with scrumptious recipes, decorating tips, and entertaining know-how, its innovative holiday fare includes breakfast anytime, Christmas munchies, and add-a-dish recipes for surprise guests.
Pretty Party Cakes: Sweet and Stylish Cakes and Cookies for All Occasions
Want lovely cake or cookie? This great book will give you selection of stylish cakes and cookies for all occasions.
A Rich, Deliciously Satisfying Collection of
Breakfast Recipes
A treasure of mouth watering breakfast recipes to prepare and enjoy for many years to come. Included are: egg dishes, red-eye, sausage gravy & light buttermilk biscuits, hot ceral, fried green tomatoes, flavored drinks, quick breads & muffins, yeast breads & pastry, homemade jellies, jams, marmalades, preserves and conserves. Learn how to design a Breakfast Gift Baskets and fill it with homemade items such as gourmet coffee mixes, and flavored syrup plus much more. Also learn how to bake fruit breads and muffins in a jar that will last twelve months in the freezer."
Cooking Light 2006 Annual Recipes (Hardcover)
Seasoned and novice cooks alike love this all-around resource for everything cooking-related: tips, techniques, planning, preparation, presentationits all here, and in the lighter versions we all crave.