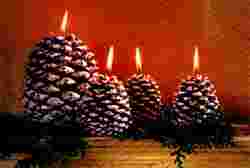 <!ga5linkunit>


Yorkshire Pudding
There is more than one method to prepare this tasty pudding. This recipe makes one medium size pudding, about enough for 12 to 14 persons.

Ingredients:
4 whole eggs, lightly beaten
2 cups of milk
1/3 teaspoon of salt
1/3 cup of cold water
1-1/3 cup of all purpose flour
2 tablespoons of corn or potato starch
4 to 5 tablespoons of roast beef drippings


Preparation Method:
Beat the eggs very light.
Add salt and milk, and then pour about half of the mixture upon the flour mixed with starch.
When perfectly smooth, add the remainder.
Bake pudding using one of the 4 methods described below.

Method #1 - If you have only one pan, take up the meat, pour off the most of the gravy and put in the pudding. Put the rack across the pan, not in it. Place the meat on the rack, return to the oven, and cook until done. Pudding done this way will catch the drippings and will taste great. Cut in squares, and garnish the beef with these.
Method #2 - After the meat has been removed from the roasting pan and all the original drippings put in separate pot, do not wash the roasting pan, just add the 4 to 5 tablespoons of roast beef drippings back into the pan. Place the pan into the hot oven for 2 minutes. Pour the prepared batter into the hot pan and bake for 8 to 10 minutes on high temperature. Reduce heat and bake for another 12 to 15 minutes. When golden in color and puffed, take it out from the oven, cut in squares and serve it hot with meat and cooked vegetables of your choice.
Method #3 - Another method to prepare Yorkshire Pudding is to have a pan that has squares stamped in it. Pour in some roast beef drippings, heat in the oven until almost smoking hot and than add pudding batter and bake. This gives even squares and crust on all the edges, which baking in the flat roasting pan does not.
Method #4 - You could also use muffin pan to prepare Yorkshire Pudding. Pour about 1/2 teaspoon of the roast beef drippings into each of the muffin cups, heat in the oven until almost smoking hot. Pour batter into each cup like you would do with muffins and bake for about 8 to 10 minutes or until done.

TIP: If you want to have nice puffy pudding, make sure that the fat is very hot (almost smoking hot) before adding the batter into the baking pan.

<!ga2>

<!ga4search>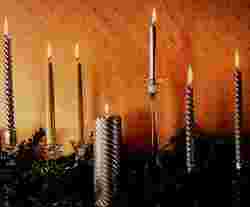 Browse Recipes:
Cakes, Tortes, Tarts & More...
The Great Cookie Treasure
Breads, Muffins, Biscuits...

More Cookies & Related
Pies & Pastry
Baking Powder Breads


Great Cookbooks:
Southern Living
Christmas Cookbook
A perfect Christmas gift or guide for your entertainment. Pretty enough to put out on the coffee table and packed with scrumptious recipes, decorating tips, and entertaining know-how, its innovative holiday fare includes breakfast anytime, Christmas munchies, and add-a-dish recipes for surprise guests.
A Rich, Deliciously Satisfying Collection of
Breakfast Recipes
A treasure of mouth watering breakfast recipes to prepare and enjoy for many years to come. Included are: egg dishes, red-eye, sausage gravy & light buttermilk biscuits, hot ceral, fried green tomatoes, flavored drinks, quick breads & muffins, yeast breads & pastry, homemade jellies, jams, marmalades, preserves and conserves. Learn how to design a Breakfast Gift Baskets and fill it with homemade items such as gourmet coffee mixes, and flavored syrup plus much more. Also learn how to bake fruit breads and muffins in a jar that will last twelve months in the freezer."