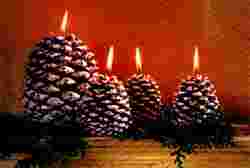 Speedy Skillet Bonanza
Utilize leftovers after the party. This simple-to-prepare, economical and speedy skillet bonanza can be prepared from most of the leftovers. You could use cooked pasta, rice, stale bread or buns or another grain. Add diced cooked vegetables and leftover meat and heat to serving temperature. Pour on beaten, seasoned eggs and scramble. Top with a light drizzle of shredded cheese if you like and voila! Your breakfast, brunch, or even dinner is ready in no time. This is the fastest, and easiest way to get rid of leftovers and also an inexpensive way to feed guests.

Some Basic Preparation Methods:
Always use fresh chopped onions to start your skillet, saute them until soft and than add fresh or cooked vegetables, herbs and chopped meat leftovers.
In separate bowl whisk eggs with milk or cream, season to taste and pour over mixture into the skillet.
As mixture begins to set, gently draw an inverted pancake turner completely across bottom and sides of pan, and continue until eggs are thickened and no visible liquid egg remains. Do not stir constantly.
If you are using leftover rice or some other small grains, steam them before serving, make nice nests in the middle and fill it with egg mixture.
Garnish with cheese and/or crumbled bacon and serve hot.
TIPS:
For vegetarian version add some corn, mushrooms or beans instead of meat.
If you don't have rice, pasta or grains, you could use pita halves or wraps with the skillet mixture.
If you have plenty of toast leftovers, use muffin tins to prepare toast cups. Spray the muffin tins with butter, place toast into the hole and form little cup. Bake in the oven and fill with the skillet mixture.
Possibilities are endless, just use your imagination.


<!ga2>


<!ga4search>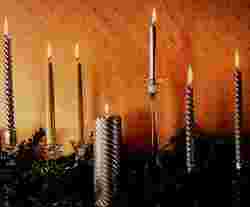 Browse Recipes:
Cakes, Tortes, Tarts & More...
The Great Cookie Treasure
Breads, Muffins, Biscuits...

More Cookies & Related
Pies & Pastry
Baking Powder Breads


Great Cookbooks:
Southern Living
Christmas Cookbook
A perfect Christmas gift or guide for your entertainment. Pretty enough to put out on the coffee table and packed with scrumptious recipes, decorating tips, and entertaining know-how, its innovative holiday fare includes breakfast anytime, Christmas munchies, and add-a-dish recipes for surprise guests.
A Rich, Deliciously Satisfying Collection of
Breakfast Recipes
A treasure of mouth watering breakfast recipes to prepare and enjoy for many years to come. Included are: egg dishes, red-eye, sausage gravy & light buttermilk biscuits, hot ceral, fried green tomatoes, flavored drinks, quick breads & muffins, yeast breads & pastry, homemade jellies, jams, marmalades, preserves and conserves. Learn how to design a Breakfast Gift Baskets and fill it with homemade items such as gourmet coffee mixes, and flavored syrup plus much more. Also learn how to bake fruit breads and muffins in a jar that will last twelve months in the freezer."