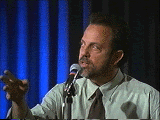 Billy Joel has been making music for over 25 years, and he's been doing it right.
Not only have his unforgettable songs become musical landmarks through the past decades, but they've shaped our own histories as well. They were our prom themes and our wedding dances.
Each album - and every one of his hits - reminds us of another place and time: memories both joyous and bittersweet, but always deeply personal and irreplacable.
Growing up equal parts street tough and classicaly trained musician, Joel turned his wealth of life-experience into a catalogue of songs so diverse it's dizzying.
Piano Man
This disc is the album that launched Billy Joel as the megastar singer -songwriter of the '70s, and with good reason. Both the title track and "Captain Jack" have become karaoke bar standards, staples of FM radio rock, and cocktail lounges. Some of the lesser-known material in this program, including the truly touching "You're My Home," have aged no less well. The minimal production used here puts Joel's piano and vocals at the forefront, and to good effect. This disc prefigures Joel's fame and remains one of the highest points of his art, and is an essential for any collection of soft rock. --Skip Heller
The Stranger [ORIGINAL RECORDING REMASTERED]
Billy Joel shows how fine a song composer he is by successfully fusing together the best of jazz and Broadway.
Cold Spring Harbor [ORIGINAL RECORDING REMASTERED]
The re-mastered version shows how his genius was evident at a very young age. The album also includes the entire lyrics, plus a rarely scomplete live performence of "Everybody Loves You Now."
Storm Front [ORIGINAL RECORDING REMASTERED]
Another vintage Billy Joel album.
Glass Houses
Billy Joel's hardest rocking album.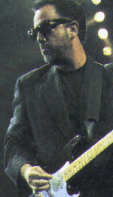 The Complete Hits Collection... [BOX SET]
The three volumes of Billy Joel's Greatest Hits albums make up the bulk of this catch-up set; a fourth disc features some live versions and discussion of the artist's composing methods.
Vol. 1 & 2-Greatest Hits [ORIGINAL RECORDING REMASTERED]
Billy Joel's Greatest Hits Vols. 1 and 2 gives a very good synopsis of the first 15 years of his career and shows his many sides (the balladeer in "Just the Way You Are", the rude New Yorker in "Big Shot" and the storyteller in "Piano Man"). Billy Joel was and is not a one-note musician who sticks to a particular style.
Greatest Hits Vol. 3
This album may not be entirely filled of "Greatest Hits", it is still an exceptional album.
52nd Street [GOLD CD]
"My Life" remains one of Joel's most memorable hit singles, "Half a Mile Away" is a wonderful slice of infectiously upbeat pop, "Rosalinda's Eyes" sways to an alluringly airy Latin feel.
Turnstiles [Enhanced Version]
His ballads here mark some of his finest work, from the Ray Charles -influenced "New York State of Mind" to the introspective "Summer, Highland Falls" to the celebratory "I've Loved These Days." Lyrically, "Miami 2017" owes as much to folk as it does to rock. These eight songs seem as if they're therapeutic for Joel: they display a new comfort and satisfaction as he digs deeper within himself to find lyrical themes.
--Marc Greilsamer