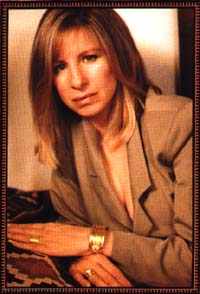 Barbra Streisand - the artist of many talents (singer, stage and motion-picture actor, director, and producer) and the private woman of deep convictions. Even in the face of epochal success, it's tempting to ponder what Barbra might have accomplished had she not spread herself across so many diverse entertainment media; so much ambition, so little time.
Legendary Barbra
Barbra Music
Barbra Movies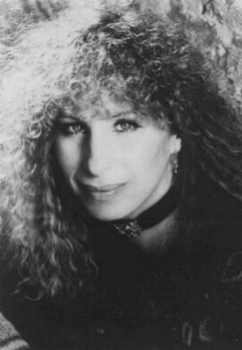 Films of Barbra Streisand
by Christopher Nickens,
Karen Swenson
Features detailed background and reviews on all of her films from Funny Girl (1968) to The Mirror Has Two Faces (1996). Highlighted by 150 stunning color and black & white photographs, many never before published. The book also includes a lengthy biographical section that traces her remarkable career as a recording artist, Broadway star, TV personality and concert attraction.
Barbra Streisand - Timeless (Live in Concert) (1999)
To celebrate the final concert tour of Barbra Streisand's unparalleled career, here is the complete version of her critically acclaimed "Timeless Concerts," which were the highlight of the Millennium celebration. Recorded at the MGM Grand Hotel in Las Vegas on December 31, 1999 and January 1, 2000, the program contains performances of over 40 songs that span Barbra's illustrious career. 120 minutes.
Duets [ORIGINAL
RECORDING REMASTERED] Barbra Streisand
This collection of 19 Streisand duets chronicles collaborations with Frank Sinatra and Judy Garland at one end of the scale and Don Johnson at the other. It finds the singer dabbling--if, as her bluesy miscue with Ray Charles on "Crying Time" argues, not necessarily triumphing -- in styles she largely eschewed elsewhere in her career. Still, her unlikely collaborations with Barry Gibb ("Guilty," "What Kind of Fool") and Donna Summer ("No More Tears (Enough Is Enough") during the disco era scored her some of the biggest successes of her career, ample proof that with the right chemistry, Streisand could be as powerful a pop music chameleon as she was a diva. New recordings with veteran Barry Manilow (the warm, low-key "I Won't Be the One to Let You Go") and Josh Groban (David Foster's overwrought "All I Know of Love") supplement recordings that stretch from the '60s kitsch-a-go-go of Harold Arlen's "Ding-Dong! The Witch Is Dead" across five decades of Streisand's unparalleled career.Jerry McCulley