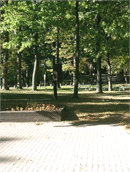 Search Now:




Trails Canada
Trans Canada Trail- It will be the longest trail of its kind in the world, spanning approximately 18,000 kilometres and it will wind its way through every province & territory. Much of the trail has been built along defunct rail lines donated by CP and CN. Other parts of the trail have been paid for by individual donations. For $50 any person can have their name inscribed on a metre of trail and more than a hundred thousand people have done so.

The main section of the trail runs along the southern areas of Canada connecting most of Canada's major cities and most populous areas.

There is also a long northern arm which runs through Alberta to Edmonton and then up through northern British Columbia to the Yukon.

The Trail will accommodate five core activities: walking, horseback riding, cycling, cross-country skiing and snowmobiling (where possible/desired). The trail is equipped with regularly spaced pavilions which provide shelter as well as fresh water to travellers.


Trail PAQ - Find a Trail - Virtually everything about trails in Canada.
Bruce Trail, Ontario -The oldest marked hiking trail in Canada The Trail is over 800 kilometers long, with more than 200 kilometers of associated side trails. The Niagara Escarpment, along which the Bruce Trail runs, was proclaimed a UNESCO World Biosphere Reserve by the United Nations in 1990. It is one of only six such reserves in all of Canada.
Fundy Trail Parkway, New Brunswick - Trail comprises a two kilometer corridor (one kilometer strip of land and one kilometer of water) along the northeastern coast of the Bay of Fundy, between Fownes Beach in St. Martins and the western boundry of Fundy National Park
Haliburton Highlands Trails & Tours Network, Ontario
Ontario Rail Trails - The Best Bicycling and Hiking Trails A wonderful new type of recreational amenity is appearing on the Ontario landscape. Railroads have been abandoning unprofitable lines and wise communities and citizens groups are turning them into linear parks for bicycling, hiking, and other recreational uses. This web site reports on the best ones in the Province of Ontario.
The Waterfront Trail - Links nature and communities along the shore of Lake Ontario, Canada.
The Ontario Trails Council
Hike Ontario - Hike Ontario is a non-profit organization which represents the interests of walkers and hikers in the province of Ontario, Canada.
Go For Green - Canadian Greenways - Go for Green's Canadian Greenways is promoting the recycling of railway corridors. Canadians in every province are seeing many exciting possibilities for the re-use of abandoned rail lines. Trails, greenways, transportation routes, fibre optic highways, and landbanking for the future are but a few of the productive and beneficial uses of these heritage routes.




Finn Comfort Footwear

- Look good, feel good, transform yourself and feel fresh and relaxed, make walking a comfort experience. Handcrafted in Germany from the purest natural products and according to the highest quality standards, Finn Comfort is designed to do your feet and the rest of you a world of good. Their aim is to produce the healthiest and most luxurious hand-made walking shoes on earth. After experiencing this healthful comfort footwear for the sophisticated consumer, we are sure, you will never go back to your regular shoes or sandals. Experience the ultimate in health and comfort, test-walk

Finn Comfort

...