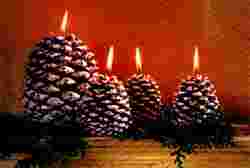 <!ga5linkunit>


TRADITIONAL FRUITCAKE
Festive home-made fruitcake and cup of coffee make a warm welcome for holiday guests. The best baked goods are home-made. Nothing smells better than fresh baked goods during The Holiday Season. Happy Holidays!

Ingredients:
4 cups Home Candied Fruits (or some other candied fruits)
1 cup chopped walnuts
1/2 cup chopped almonds or pecans
4 cups all-purpose flour
2-1/2 tsp. baking powder
1/2 tsp. salt
1- 1/2 cups brown sugar
1 cup margarine or butter
1/2 cup brandy
4 eggs
1 tsp. vanilla extract


Preparation Method:
Line the bottom of 2 loaf pans (9x5x3-inch) with a double thickness of wax paper and grease.
Combine candied fruits and nuts in a large bowl.
Sift flour, baking powder and salt over fruit mixture and toss lightly.
In a large bowl cream margarine and brown sugar.
Beat eggs (one at a time) into margarine mixture, beating after each addition for smooth batter.
Beat in vanilla extract and brandy.
Preheat oven to 275-300 F (130-150 C).
Pour batter over prepared fruit and nuts and fold just until well blended.
Spoon into prepared loaf pans.
Bake in slow oven 2-1/2 hours or until toothpick inserted in center comes out clean.
Cool in pan completely, loosen around edges with a knife.
When cool completely, turn cake out onto wire rack and remove wax paper.
Wrap cake with cheesecloth and sprinkle with brandy.
Place in a plastic bag and allow to ripen for week or two.
After that, remove plastic bag and sprinkle with brandy again and place in plastic bag.
Allow to ripen for next week.
To serve: remove cheesecloth and place cake on serving plate.
Decorate with BRANDY GLAZE and garnish with pecan halves or with thin slices candied citron.
Cut into very thin slices and serve.
Fruitcake and coffee make a gracious welcome for your guests.
NOTE: This cake can be made in a muffin cups. Bake the muffins 35-40 minutes. Makes 36
muffins. Decorate them as you choose.


<!ga2>

<!ga4search>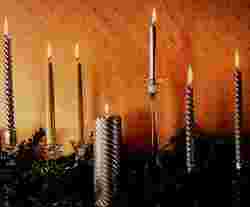 Browse Recipes:
Cakes, Tortes, Tarts & More...
The Great Cookie Treasure
Breads, Muffins, Biscuits...

More Cookies & Related
Pies & Pastry
Baking Powder Breads


Great Cookbooks:
Southern Living
Christmas Cookbook
A perfect Christmas gift or guide for your entertainment. Pretty enough to put out on the coffee table and packed with scrumptious recipes, decorating tips, and entertaining know-how, its innovative holiday fare includes breakfast anytime, Christmas munchies, and add-a-dish recipes for surprise guests.
Pretty Party Cakes: Sweet and Stylish Cakes and Cookies for All Occasions
Want lovely cake or cookie? This great book will give you selection of stylish cakes and cookies for all occasions.
Cooking Light 2006 Annual Recipes (Hardcover)
Seasoned and novice cooks alike love this all-around resource for everything cooking-related: tips, techniques, planning, preparation, presentationits all here, and in the lighter versions we all crave.