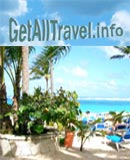 Wildlife Hiking Etiquette - Be Prepared & Equiped
The key to a safe and memorable hike is advance planning.
Know your physical limit.
Before you plan your route, enquire at the Visitor Centre to find out which trails are appropriate for you.
Plan your rute, tell someone about your plan and stick to it.
Always carry the appropriate clothing and equipment.
Use repellants to protect yourself from mosquitos, and other bugs.

Even during the summer time carry sweater and a windbreaker. They are good insurance against variable weather.
If you are unsure about weather conditions, don't take a chance.

Always wear quality footwear, with good traction and support, such as running shoes or lightweight boots.
Respect all posted signs, they are posted to warn you about bad conditions or hazards.

Newer leave trail in an unfamiliar area, because you may get lost.
Swimming in unfamiliar rivers can be enjoyable, but dangerous if you are not careful.
Never swim in the river if the current is strong, try to swim with a buddy and never jump or dive into an unfamiliar river, rocks may be hidden just below the surface.

Always carry water with you. Assume all surface water is unfit to drink unless first boiled for 10 minutes or adequatelly filtered.

Bring more water and food for longer hikes.
Please carry out all garbage, yours and any you may find on the trail.
Respect other hikers who will be sharing the trail with you.
Keep the distance from wild animals.
Never feed wildlife. Animald that are fed frequently may start to expect handouts and become aggresive towards people.

Be considerate of other hikers when bringing your pet on the trails.

If bringing pet on the trail, your pet must be kept on the leash at all times.
Stoop and scoop every time after your pet.
To help preserve wildlife for future generations, please do not disturb or collect any plants, animals, rocks, shells or artifacts.
Report immediately the location of any animal acting abnormally or found dead of no apparent cause.

If you like camping like we do, New Brunswick is right province to enjoy the nature and freedom. There are more than 140 different wilderness and full service campgrounds to enjoy breathtaking outdoor scenery and spectacular outdoors. Hook up your trailer, pitch your tent or park your RV at any campground and enjoy.
Related Links: