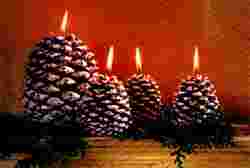 <!ga5linkunit>


Recipes for Easy Brunch
Most of the dishes on your brunch menu can be prepared ahead of time. Some of the dishes could be prepared earlier in the morning to utilize leftovers from the dinner menu. All the recipes are flavorful, but they are not too strong to enjoy in the morning.


The Magic Of Coffee - Prepare that special holiday coffee...


Apples and Rice Feast


Speedy Skillet Bonanza


Cheddar Cheese Strata


Easy Sponge Roll


Variety of delicious fruit or meat pies could be excellend addition to your brunch buffet. Meat pies can be served as regular part of the main course, while fruit pies can be served as delicious sweet finish. Find out more about Pastries, Pies & Related Topics.


Fritters can be served as an entree, a vegetable or a sweet, according to the ingredients used. The foundation batter is much the same for all fritters, and, with some additions any recipe given can be used for many varieties.


Puddings are great addition to any buffet. Proper attention to the rules, some practice, and excellent quality of ingredients used will ensure success in pudding preparation every time. Puddings are either boiled, baked or steamed.


Homemade breads can make any meal extra special. Baking powder breads are very easy to make. Find out more about Baking Powder Breads...


Muffins are quick and easy to make. Make sure your muffins are not overmixed. If you mix batter too long it will produce tough and coarse muffins. Find out more about muffins...


With so much variety existsting, it is somewhat difficult to give a comprehensive definition of salad as class of foods. In general, however, salads may be considered as a dish of green herbs or vegetables, sometimes cooked, and usually chopped or sliced, sometimes mixed with fruit or with cooked and chopped cold meat, fish, eggs etc., and generally served with a dressing. Salads are perfect dish to utilize leftovers. More about salads...

<!ga2>

<!ga4search>